MNB: Licence Granted, Placement Digested
Minbos Resources (ASX:MNB) is developing a large phosphate resource in Angola that has the potential to dramatically transform the country's food security and crop yields.
MNB announced this week that the Angolan government has approved its long-term mining title - renewable for up to 35 years.
We are long term holders in MNB and topped up in the last placement at 8c in February.
As usual, the share price came down a bit after the placement and hovered around the 7c to 8c mark. However, in the last few weeks it has been in a mini uptrend. After the license granting news was released this week, it touched above 9.5c and now looks like it might be ready to make a move.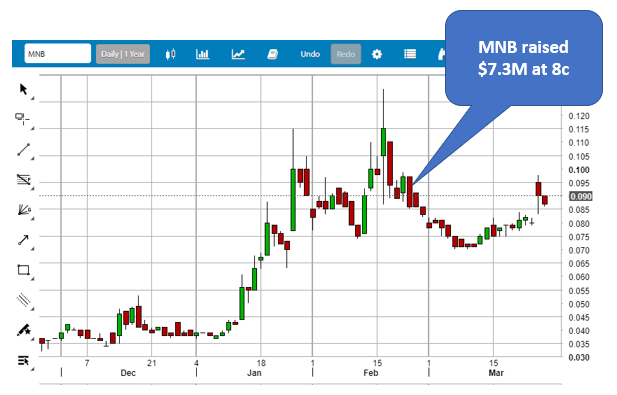 It usually takes 3-5 years to get a long term mining title licence, but it has taken MNB less than two months - this shows the strong support by Angola for MNB's phosphate project.
This news comes shortly after MNB sealed the deal with the Angolan government on its Mineral Investment Contract, which effectively greenlit its Definitive Feasibility Study (DFS) - expected to be delivered in November.
We expect MNB will now accelerate the development of this project, as it looks to manufacture fertiliser for sale in one of the most prospective growing regions globally.
Minbos Resources Ltd
ASX:MNB
We first took a long-term position in MNB in August at 3 cents and last month we doubled down after MNB completed an oversubscribed $7.3M cap raise at 8c.
Here's a recap of why we are invested for the long term:
Low Capex required of between US$22-28M
High After Tax NPV of US$159-260M
Near term share price catalysts on the horizon
It's current low market cap
We originally invested in MNB because at the time, we thought it was the most undervalued stock in our portfolio when it was under $20M market cap.
MNB has progressed since then and is now capped at $41.2M after it:
Released a Scoping Study
Announced a MoU with the International Fertiliser Development Centre (IFDC)
Strengthened its Board of directors
Adopted global ESG standards
Consolidated its shareholding
Gained full support from the Angolan government
Phosphate prices are surging
With the Angolan government in its corner and plenty of news to come, we are waiting with interest as MNB prepares to release its DFS.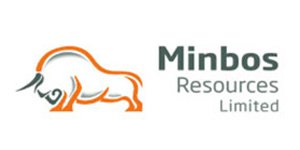 Minbos Resources Ltd
ASX:MNB
---