Last 48 Hours Reveals Cyberattack on US Government Way More Serious Than Anyone Thought
A cybersecurity breach of multiple US government departments, is rapidly unfolding as a lot more serious than anything we have ever seen.
We have always been bullish on cybersecurity technology as a key investing theme, hence our team closely follows global hacking incidents reported around the world.
Two days ago, the US government announced that multiple federal agencies had been targeted by a sweeping cyber-attack.
As details emerge, it is now being called:
"the worst-ever US government cyber-attack" - The Guardian
"the Hack of a decade" - TIME
At least six US government departments, including energy, commerce, treasury and state, are reported to have been breached.
The National Nuclear Security Administration's networks were also breached.
As a result, US listed cybersecurity stocks soared in the US on Friday, adding billions of dollars in market value...
...we expect one ASX stock in our portfolio to do the same this morning when the market opens this morning.
We have been long term investors in this stock since 2019.
It is a cybersecurity tech company based in the USA, but is listed on the ASX.
It is founded and run by ex US-intelligence and provides cybersecurity technology to customers including multiple US Govt departments and agencies.
And, as the extreme seriousness of this cyber-attack on the US continues to emerge, this small ASX stock might just be entering a perfect storm for investors...
The company is Whitehawk ...
So just how serious is this cyber-attack on the US?
We have been studying the media and government reports. Here is what officials and mainstream media are saying:
"I woke up in the middle of the night last night just sick to my stomach." Theresa Payton, former White House Chief Information Officer
"Today's Classified briefing on Russia's cyber-attack left me deeply alarmed." Richard Blumenthal, US Senator
"This attack is as destructive and broad scale an engagement with our military systems, our intelligence systems as has happened in my lifetime." Chris Coons, US Senator
"It is increasingly clear that Russian intelligence conducted the gravest cyber intrusion in our history." Marco Rubio, acting chairman of the Senate Intelligence Committee
"The more I learn, this could be our modern day, cyber equivalent of Pearl Harbour." Jason Crow, US house of representatives.
Microsoft admitted it had been hacked... in what is quickly turning into the most sweeping cybersecurity crisis on record. (AFR)
Microsoft, which is helping investigate the hack, says it identified 40 government agencies, companies and think tanks that have been infiltrated. (AFR)
Joe Biden has promised a tougher response to cyberattacks and the US government will be scrambling to bolster cyber defences (and spending) immediately.
US based Cybersecurity Stocks Soaring
As expected, US based cybersecurity stocks are soaring on the back of the expected increase in US government cybersecurity spending in response to this incident.
Shares in cyber security companies climbed rapidly on Friday as investors bet that a spate of cyber-attack disclosures from entities such as Microsoft Corp would boost demand for security technology. (Reuters)
Security-software stocks soared Friday, as investors bet that the fallout from one of the most devastating hacks in US history will lead to increased security spending by companies and government agencies. (Market Watch)
Security-software stocks were flying high Friday, as investors anticipated a pickup in spending in response to widespread damage from the cyber-attacks on SolarWinds believed to have been orchestrated by Russia. (Barrons)
"We believe there is a $200 billion dollar growth opportunity in cloud security 'up for grabs' over the next five years... Wall Street is still underestimating the growth prospects for well-positioned cloud security names." Dan Ives, Wedbush analyst
We expect WHK's share price to spike when the market opens
This sweeping new US government focus and spend on cybersecurity, is massive news for one of our original top picks of the year and long term investment WHK.
WHK's cybersecurity technology helps US government departments and large enterprises identify and mitigate cyber risk by ensuring supply chains adhere to government mandated cybersecurity standards.
Our long time readers will know WHK is currently our fourth largest holding and that we have invested multiple times since we first added the company to our portfolio as our 2019 tech pick of the year.
In summary, here is why we think US based WHK shares will be boosted by this "biggest ever cyber-attack on the US Government" for the rest of 2020 and into 2021 and beyond:
Biggest cyber-attack ever on US government -breaking news
New details show hack is getting worse every 24 hours
WHK's cyber tech helps government agencies identify and mitigate cyber risk
WHK is based in the USA with USA customers
WHK is founded and run by ex US-intelligence
WHK's current client base includes US government departments
WHK already has track record and trust with the US government
US government spending on cybersecurity is expected to increase significantly in response to this "worst cyber-attack ever"
US based cybersecurity stocks surged in the US on Friday night.
If you are interested to learn more about this US govt hack, start googling and reading the breaking news: this attack is still hot off the press and we think there will be a lot more revealed over the coming days.
If you want to learn more about our investment in WHK, you can read about why we invested and all of our past articles and analysis here.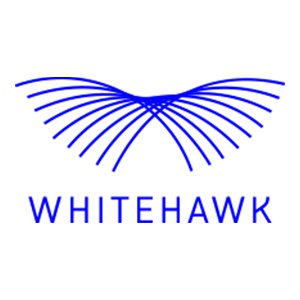 ---