JAT Ramps up Revenues with Strategic Acquisition: Readies for China Import Expo
PUBLISHED: 16-08-2018 09:59 a.m.
Since we introduced you to Jatenergy (ASX:JAT) a month ago, this fast-moving supply chain play has been knee-deep in newsflow.
JAT is a China-Australia cross-border specialist in Fast Moving Consumer Goods (FMCG) exports. It develops in-house brands for Australian products for sale both offline and online, with an astute focus on milk products and baby formula.
And it's milking a rich market, to say the least. China is the second largest importer and consumer in the world, and expects to import products and services valued at more than US$10 trillion over the next five years.
Chinese consumers have developed a voracious appetite for Australian products, and milk is particularly big business. China now takes about two-thirds of Australia's infant formula exports — a figure that has jumped significantly over the past five years, according to IBISWorld.
Milk is just one piece of the bigger JAT puzzle, however. Other products in JAT's range include nutraceuticals, skincare, biscuits and organic oils. This diversification gives it a razor-sharp edge when it comes to the ASX's expanding collection of China-focused infant formula stocks, such as a2 Milk Company (ASX:A2M), Bellamy's (ASX:BAL), Bubs Australia (ASX:BUB) and Australian Dairy Farms Group (ASX:AHF).
Within its focus on FMCG trading, meanwhile, JAT has spent the past two years concentrated on four strategic business pillars: in-house products, cross-border and online sales, distribution, and its retail brand presence.
Honing these down to a fine point, JAT has this year clinched a string of key acquisitions to establish its in-house brands and amplify its profits.
The most recent of these — its now-finalised acquisition of 50% of Sydney-based wholesaler, distributor and exporter, Green Forest International — sees JAT bulking up its financial muscles in a serious way.
Green Forest sells to more than 50 shops and pharmacies in Hong Kong, and over 200 gift shops, duty free stores and daigou ('personal shopper') warehouses in Australia, as well as Chinese cross-border platform like Taobao and WeChat.
This makes for a hefty boost to JAT's distribution capacity, not to mention its sales.
Based on Green Forest's earnings, JAT's revenue for the September quarter is expected to surge to $8.7 million.
This is an expected figure and not set in stone just yet. So investors should seek professional financial advice if considering this stock for their portfolio.
That's not all JAT has been up to, either. Over the past month, this ASX small cap has been busy penning more in the way of salient distribution deals and ramping up its sales.
Sales of NEURIO Lactoferrin have been flying off (digital) shelves to Chinese consumers via Woolworths' (ASX:WOW) flagship store on cross-border platform Tmall Global — the only online store for Chinese consumers to purchase products direct from Woolworths.
NEURIO, a milk powder that's sold in supermarkets and baby and maternity stores, is a core in-house brand in JAT's control that comes from Sunnya, another shrewdly selected acquisition.
Also in NEURIO-related news, JAT is now running a high-impact campaign to launch its products on the Alibaba-backed shopping platform, Xiaohongshu.
Xiaohongshu, which translates to 'Little Black Book', is a cross-border lifestyle e-commerce shopping app based in Shanghai that targets urban women, with some 30 million users at its disposal — that's some sharp leverage for NEURIO sales.
On top of that, JAT also recently scored a $98 million supply agreement with AustAgri Pty Limited to sell Golden Koala Premium Range Infant Formulas in China over a five-year period.
This deftly engineered deal gives AustAgri rights to distribute and sell the 900g Chinese language versions of Golden Koala's infant formulas in mainland China, and via e-commerce platforms into Hong Kong, Macau and Taiwan.
All in all, that's some nimble footwork for a one $41 million-capped ASX junior. And that's really just a taste of JAT's chock-full schedule.
There's also plenty to look forward to in months ahead. Coming up will be a critical platform for JAT's retail presence and distribution network — the inaugural China International Import Expo (CIIE), where Australian businesses are invited to showcase their products and services.
Over 500,000 visitors from China and around the world are expected to attend the first expo in November — not so long from now. This will translate into major exposure for JAT's in-house and client brands, and could well also pique shareholder antennae.
In short, things are looking bright as this China export growth story rapidly comes into its own.
There's obviously a lot going on here, so without further ado, let's get straight to the crux of the matter.
Keeping up with: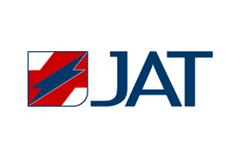 Jatenergy Ltd.
ASX:JAT
JAT rides wave of newsflow: a very brief recap (and more about milk)
China export play, Jatenergy (ASX:JAT), came onto our radar in July when we published the article, 'ASX Supply Chain Play Taps US$10 Trillion China Import Market' — a title which speaks volumes when it comes to the strategic focus of this ASX junior.
In that article, we took an in-depth look at JAT's tightly honed FMCG trading strategy and the recent key acquisitions behind it — Golden Koala, Sunnya and Green Forest — as well as some of its core in-house and client brands, including Cobbitty Country.
We also took a microscope to the thriving market that JAT has in its sights — specifically, the booming Chinese export market, which translates into a US$10 trillion opportunity.
As we discussed in that piece, Chinese consumers are in the throes of a love affair with Australian products. The country's middle class comprises 109-145 million people, tens of millions of whom are already buying from overseas, further fuelling demand for Australian products.
With that in mind, as you may have figured out by now, supplying China with baby formula in particular can be especially lucrative.
It's now been a decade since China saw an infant formula-melamine safety scandal heighten concerns about product safety, increasing the attractiveness of Australian producers.
As we mentioned earlier, around two-thirds of Australia's infant formula exports go to China — a figure that's swelled significantly over the past five years.
A 2017 report provided by global consultants McKinsey and Co found that 54% of its survey group, comprising some 10,000 people from 44 Chinese cities, preferred a foreign brand for baby formula — the highest share for any consumer goods category.
As we touched on earlier, this has also been reflected in the upward trajectories of China-focused infant formula stocks like the aforementioned a2 Milk Company ($7.38B), Bellamy's ($1.04B) and Bubs ($276M).
On average, ASX-listed infant formula stocks with leverage to China are up some 150% this past year — something that bodes nicely indeed for a small cap like JAT that's two years into FMCG trading and is hoping for some similar success.
A lot has happened since our last update — too much, in fact, to detail comprehensively here. Here's broad idea of JAT's movements in the last month:
Distribution deal with Healthy One (part of the Hong Kong-listed Tian Ge Interactive Holdings Ltd (1980.hk)) to sell NEURIO and other products across multiple channels, including cross-border platforms like Taobao, VIP and Tmall, offline retails outlets, and Chinese domestic sales platforms like Global Scanner and Nicomama: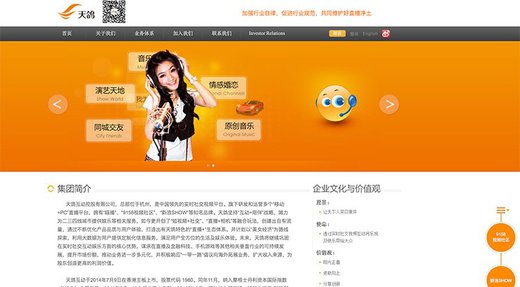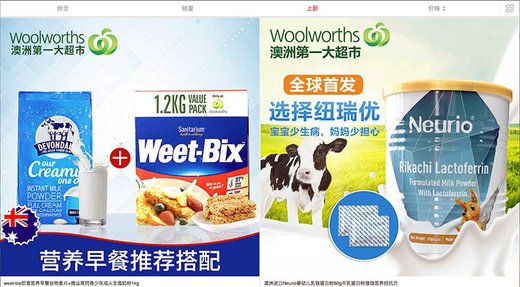 Much of this activity was also covered in a recent Q&A by Finfeed.com with JAT Executive Director, Wilton Yao: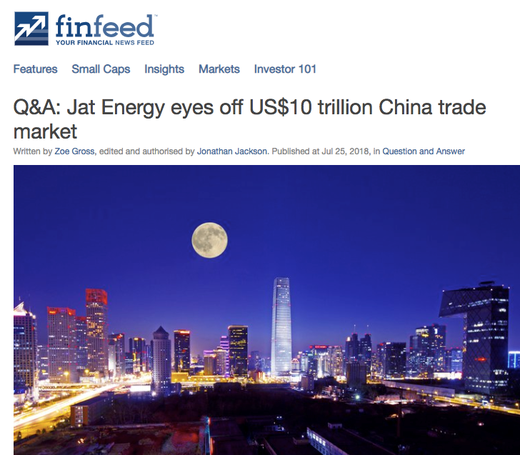 With this kind of expedient activity in mind — and plenty more in the pipeline — let's take a look at JAT's latest acquisition and transpiring revenues...
Green Forest, green pastures: Pivotal acquisition brings heightened revenues
When it comes to its FMCG trading strategy, one of JAT's key business pillars is centred around distribution — focusing on high-volume wholesaling to daigou groups and Chinese distribution channels, both online and offline.
Expanding this distribution leg significantly — and providing a healthy boost to JAT's turnover and profits — has been its recently finalised acquisition of a controlling interest in key daigou wholesaler, Green Forest...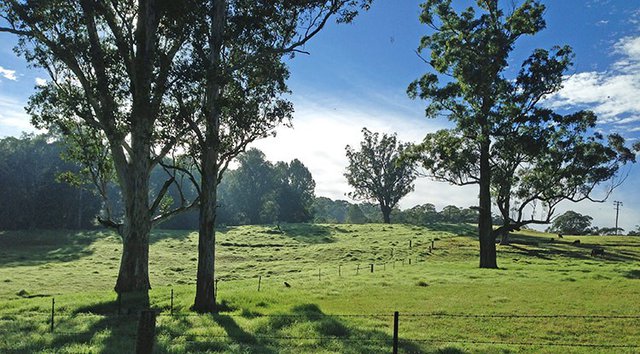 Green Forest exports products by big-name nutraceuticals brands like Swisse, Blackmores, Trilogy and Nature's Way, as well as internationally renowned milk power brands like A2, Aptamil, Bellamy's, Caprilac and Maxigenes. Brands exclusively distributed by Green Forest in Australia for Chinese channels include Thermos, Camelbak and Sunday Afternoons.
JAT and Green Forest have worked together since 2016, and this merger offers JAT a slew of advantages.
Green Forest bring to the table an expansive portfolio of Australian and international brands, over 200 gift shops, duty free stores and daigou warehouses in Australia, and more than 50 shops and pharmacies in Hong Kong... not to mention considerable cash-flows and earnings, with plenty of opportunities for JAT to add new sales channels for its own products. These kinds of strengths also complement JAT's own cross-border and distribution muscle.
Although it does remain a speculative stock so investors should still take a cautious approach to any investment decision made with regards to this stock.
While JAT's sales for the June quarter were somewhat low, with management focused on crystallising the essential business elements to drive sales, particularly of in-house branded products, it expects its September quarter and beyond to be lifted substantially.
Consolidation of Green Forest's earnings will see JAT's September quarter revenue surging to $8.7 million.
Breaking that down in its most recent announcement, JAT estimates its consolidated revenue and earnings for the September 2018 quarter to be as follows:

A major boost to daigou exposure
This Green Forest relationship is already providing JAT with excellent exposure, especially as far as the booming daigou market is concerned.
For instance, last week, senior management from Thermos and Camelbak joined Green Forest's family day at Centennial Park in Sydney...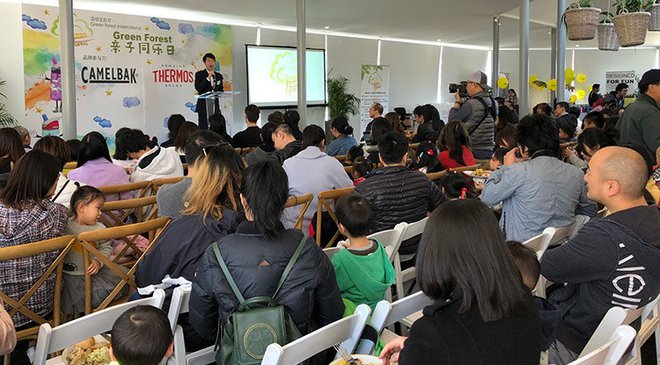 Daigou shopping groups attending the event were provided with free samples and the latest product information as part of Green Forest's ongoing promotion of Australian products through this important sales channel...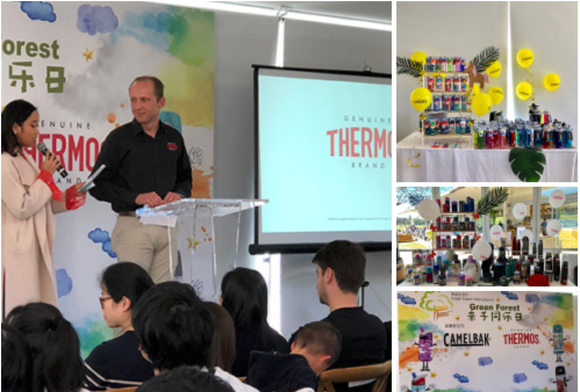 We explored the daigou trade phenomenon and other key dynamics in the China export market in our last article, but the key take-home is this...
Daigou (literally 'on behalf of') are 'personal shoppers', often students and usually from the Chinese community, who buy Australian products on behalf of social contacts residing in China — and they represent a sizeable and influential chunk of China-Australia cross-border trade...
As the article below by The Conversation explains, daigou stores are emerging in response to the demands of a burgeoning Chinese middle class and their hunger for Australian brands. It's a lucrative business, as by 2022, 76% of China's urban population will be considered middle class....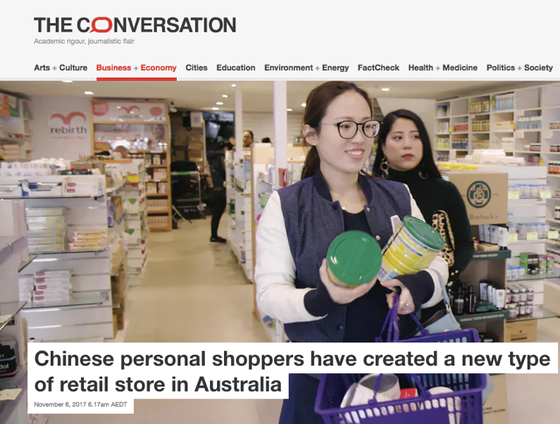 Some of the most popular products in daigou trade are vitamins, skincare, and baby formula... making JAT's Green Forest acquisition and its focus on daigou channels especially strategic.
JAT in the spotlight: plenty more in the pipeline
JAT is steadily emerging as a force to be reckoned with as it refines its business strategy with some meticulously selected acquisitions, clinches high-impact distribution and supply deals, and expands its brand offerings.
And it'll have another chance to shine when it takes on perhaps the biggest opportunity for exposure to the US$10 trillion China export market — the first China International Import Expo (CIIE), which will be held in Shanghai in November... a few short months away.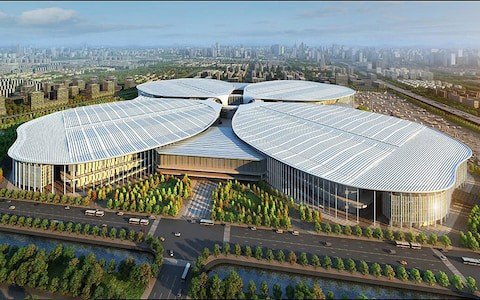 The CIIE is an unprecedented opportunity for Australian businesses to reach China's expansive marketplace, and was designed to introduce imported products to Chinese buyers and distributors, echoing strong central government support for trade liberalisation.
Given that over 500,000 visitors from China and around the world are expected to attend, this will take JAT's in-house and client brands to centre stage.
This could also unlock much of JAT's value for investors who haven't yet cottoned on to this fast-growing ASX supply chain play.
Of course, how much of the China market JAT is able to attract in the long-term remains to be seen so investors should seek professional financial advice for further information if considering this stock for their portfolio.
JAT is currently valued by the market at a modest $41 million — an astute entry point into a trillion-dollar market opportunity.
Yet considering how rapidly it's maturing — and all that JAT has managed to accomplish in the space of one short month — it may not be long before it leaves its small cap days in the dust.
---