Is JAT's First $10M in Sales a Stepping Stone to the Trillion Dollar China Retail Market?
PUBLISHED: 18-10-2018 10:15 a.m.
Everything is coming together for Jatenergy (ASX:JAT) as we head into the holiday season, with all roads leading to consistently rising sales and revenues.
According to the company's recently released September Quarterly, strong revenue growth has translated into sales jumping from $320,000 in the previous quarter to $10,680,000.
That's a big jump from six to seven figures and much higher than the $8.7 million estimate provided to the market on August 15.
The company expects this dramatic sales growth to continue well into the future. Further immediate growth can be attributed to the acquisition of Green Forest International Pty Ltd which was completed following the issue of 40,000,000 shares to the vendors.
This acquisition allowed JAT to consolidate Green Forest's revenue. However the impact of Green Forest revenue accounts for only half of the September quarter. A further 50% of Green Forest's net profit is associated with minority interests and will be integrated into the next quarterly.
This all points to potentially big numbers to come.
The acquisition isn't only having a major impact on numbers. Bringing Green Forest into the fold has also created synergies that give it enormous leverage in the China retail market.
China is the world's largest retail market and by far the largest e-commerce market. JAT just happens to be thriving in the e-commerce space, whilst making waves in end-to-end value chain digitisation... and the timing couldn't be better.
PWC concludes in its 2018 Global Consumer Insights survey that the e-commerce growth trend is coming to an end and being replaced by what it refers to as China's next retail disruption: end-to-end value chain digitisation.
JAT has all bases covered as its business interests continue to transform due to synergies created between JAT's recent acquisitions.
This is no more evident than in Sunnya management's involvement in the development of new Golden Koala products. Furthermore, Green Forest now has new, in-demand brands to distribute, including Golden Koala milk powders and Sunnya's Neurio.
So, let's deep dive into the numbers and the synergies between JAT's brands under management.
Catching up with JAT: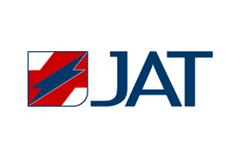 Jatenergy Ltd.
ASX:JAT
Jatenergy (ASX:JAT) has been working hard to drive sales, particularly of in-house branded products.
That hard work has been paying off in spades recently, with sales in the last quarter jumping from $320,000 to $10.68 million over the three month period. It is also culminating in the company becoming a significant exporter of Australian consumer goods to China, particularly online.
As you can see in the below chart the release of the quarterly report gave a boost to the stock. The share price rose on Tuesday to move above its 50-day moving average — a bullish sign that gives us confidence that with revenues on the rise, the share price will continue to recover.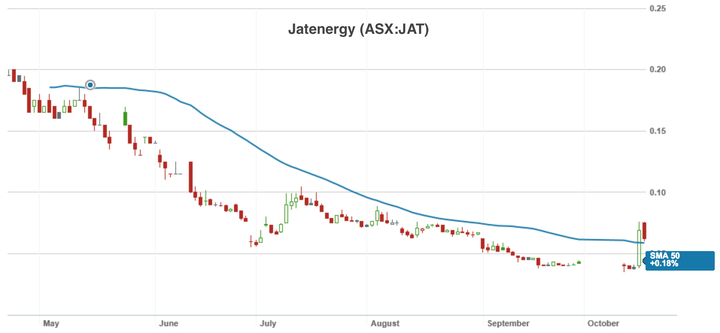 There's a reason for rising revenues. The following article explains China's love affair with Australian products: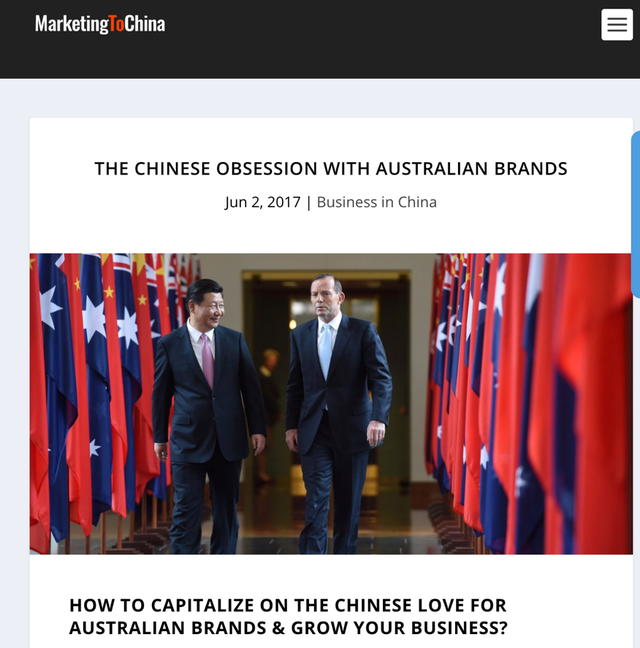 This next article explains the growth in diagou, which is also having a very positive effect on Australia's brands:
Diagou, or personal online shopping, is a pillar of JAT's business model.
As we wrote in our last article JAT Ramps up Revenues with Strategic Acquisition: Readies for China Import Expo, the acquisition of Green Forest brings to the table an expansive portfolio of Australian and international brands, over 200 gift shops, duty free stores and daigou warehouses in Australia, and more than 50 shops and pharmacies in Hong Kong... not to mention considerable cash-flows and earnings, with plenty of opportunities for JAT to add new sales channels for its own products. These kinds of strengths also complement JAT's own cross-border and distribution muscle.
The growth in revenues and sales was foretold in our last article, now that forecast has come to fruition.
$10 million in sales & growing
The growth in sales is impressive, but when you drill down further you get a sense that all the numbers are starting to add up.
JAT enjoyed a net operating outflow for the quarter of $5,544,000. That's reflective of the company's rapid growth, with debtors at quarter end totaling $2.4 million.
Moreover, inventories exceeding $3 million are expected to be converted into sales within approximately 30-45 days.
This is all down to the Golden Koala, Sunnya and Green Forest businesses seamlessly integrating and was highlighted by the launch of Golden Koala's new formula on WeChat (we will explain this shortly), which attracted over 65,000 visits from daigou groups.
What is important to note here is that as part of the Green Forest purchase agreement, there was a working capital injection of $4 million. The money has been used to fund the expansion of JAT's operations and assisted the company in laying a strong platform for the current level of robust growth.
Breaking into China
Given the number of brands it now has under management, JAT is well placed to push forward into Chinese markets.
JAT is currently in production on a new range of Golden Koala's infant, follow-on and toddler food products. Distribution has already commenced with product offered to daigou groups, Australian shops and pharmacies, and Chinese cross-border platforms.
Golden Koala's new high calcium Full Cream Instant Milk Powder will also be ready for shelves in the near future, with further products in development in response to demand from JAT's expanding portfolio of distribution channels.
Looking across the other divisions, Sunnya's Neurio Lactoferrin is proving to be very popular with Chinese consumers, driving immediate sales and consumer awareness of the brand, which also includes DHA algae oil, D3 Mushroom Drops and NEURIO Probiotic Drops.
More products are currently in development and are expected to be introduced to the market during the current financial year.
It is not just consumables that JAT is targeting as the company get set to open its first Maternal and Infant Boutique this quarter. The store will open within the 18,000 square metre 'Hui Yue Kid's City' (see picture below), the largest indoor children's themed shopping centre in Zhengzhou.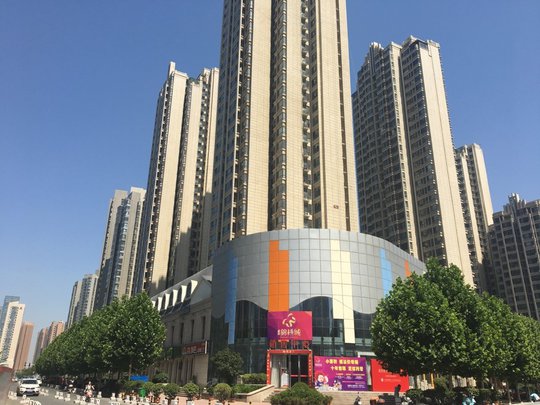 Traditional (inventory-based) retail and 'new retail' (e-commerce) will be offered through the boutique, giving Chinese consumers exceptional retail exposure to JAT's in-house and client products.
As stated earlier, China is now the world's largest e-commerce market and home to 784 million smart phone users, so addressing this market is an important part of the group's strategy.
JAT is currently evaluating additional sites for its Maternal and Infant Boutiques. If the results from this initial foray are good, we should expect to see additional locations supplying JAT products.
At this point it is worth looking into the explosion of new retail in China and why this boutique play may have a big pay-off.
New retail is a smart way to shop
According to PWC's 2018 Global Consumer Insights survey, 50% of Chinese consumers buy products online weekly compared with 22% of global consumers. Furthermore, 86% have used mobile payments to make purchases (24% globally).
Here's a few fun facts from the survey:
Growing consumerism in China paves the way for companies like JAT, with exceptional products, to capture what could be a trillion-dollar market, particularly in new retail.
Looking at the trendlines from 2013 to 2018, PWC concludes that the e-commerce growth trend is coming to an end and being replaced by what it refers to as China's next retail disruption, end-to-end value chain digitisation.
Here's what PwC has to say about end-to-end disruption.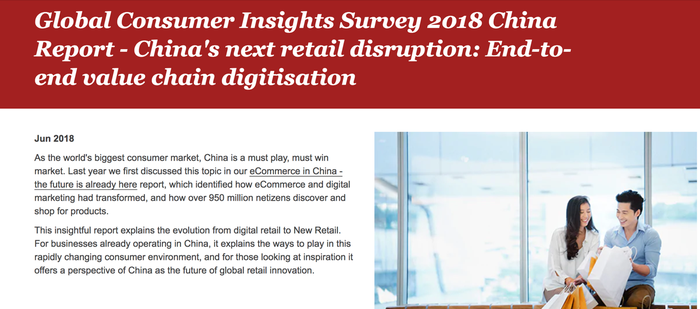 In 2016, Alibaba founder Jack Ma called it "New Retail". Tencent calls it "Smart Retail" and JD describes it as "Borderless Retail".
From a consumer perspective the most striking change is the emergence of online-to-offline shopping, or "O2O" integrated with social media promotion, primarily WeChat, via micro-channel public numbers.
If you hadn't heard of the power of WeChat as a business sales tool, this article explains how this alternative to WhatsApp is transforming the on- and offline lives of Chinese consumers and forcing companies to reconsider their marketing and sales strategies.
Clearly, JAT's use of current social trends is having a major impact on its bottom line and just shows the company knows how to adopt strategies that best support its business model.
The best of both worlds
Online to offline, or O2O as it is now commonly referred, does exactly what it implies – offers consumers the best of online and offline.
How does it work?
Local retail stores provide consumers with the opportunity to familiarise themselves with products which are not available domestically. They then scan the product's QR code to make the purchase and order home delivery, paying via mobile gateway.
Behind the scenes, distributors use business-to-business (B2B) systems to facilitate the sales and fulfil the orders.
JAT is currently collaborating with Chinese business partners, assisting them with regard to the B2B fulfilment that facilitates their O2O rollout.
This isn't just an ASX small cap thing. It's a major business movement: Sinopharm, the world's sixth largest pharmaceutical company, is rolling O2O out nationally to approximately 5,000 stores. Shanghai Dragon Corporation, a large state controlled, publicly listed business is implementing O2O across approximately 3,000 of its new 'Modern Living' stores.
The good news for JAT is that both Sinopharm and Shanghai Dragon Corporation have commenced O2O fulfilment orders from this Australian run business.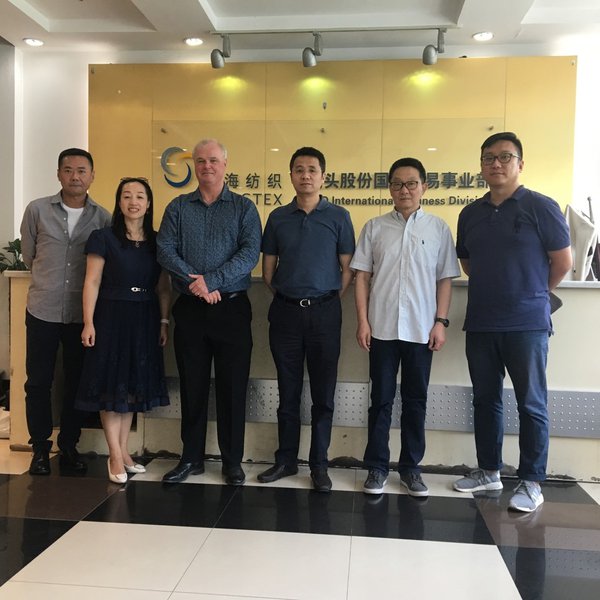 In the next five years, China expects to import products and services valued at over US$10 trillion, providing massive opportunities for enterprises across the world.
JAT is at the forefront of this movement.
Looking forward
JAT will soon participate in the inaugural China International Import Expo in Shanghai. The event to be held in early in November is, according to the company, perfectly timed to provide unprecedented Chinese exposure for JAT and its subsidiaries.
JAT will have a massive presence, with representatives covering a 200 square metre exhibition space, showcasing in-house and client brands such as its best-selling Lactoferrin product.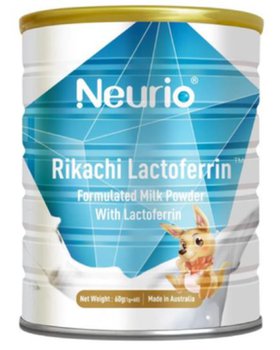 In the next five years, China expects to import products and services valued at over 10 trillion US dollars. It is estimated that 150,000 domestic and foreign professional purchasers will attend the Expo, ready to do business.
JAT will participate in supporting activities such as supply-demand matchmaking meetings, seminars and product releases during the Expo, to garner even greater exposure.
If it can further increase brand awareness, then there is no reason why it couldn't become a significant exporter of Australian consumer goods to China.
JAT is now focused on maximising the opportunities created by recent acquisitions and emerging distribution opportunities and building on its $10 million (per quarter) revenue base.
This information is general financial product advice only and you should consider seeking professional advice before making any investment decision. All indications of performance returns are historical and cannot be relied upon as an indicator for future performance.
---