ASX Junior's SaaS-Based Asset Management Technology Set to Redefine the Australian Retail and Property Industries
PUBLISHED: 06-03-2018 12:00 p.m.
When you walk into a supermarket to buy a packet of chips or a tub of washing detergent, the last thing you think about is how the merchandise is displayed.
However, there is a science behind the planning and execution of retail displays that subconsciously makes your shopping experience a whole lot easier. Good displays can also improve a company's bottom line by correctly targeting customer behaviour.
Today's company is quickly gaining ground amongst retailers and merchandisers who are looking to streamline their store displays and, in the case of franchises, ensure that each franchise is following company merchandising policy.
The company has already done a deal with 7-Eleven; the corner store franchise giant signed a software services agreement mid-2017 to use this tiny $5 million capped company's technology.
By November 2017, 7-Eleven had rolled out the management platform nationally giving it better visibility and control over its merchandise execution standards.
Just to give you an idea of how big this deal could be, 7-Eleven operates more than 630 stores in Queensland, New South Wales, Victoria, the Australian Capital Territory, and Western Australia. It conducts more than 190 million transactions a year, serving an average of six customers per second, generating sales of approximately $3.6 billion.
The company has two primary areas of focus: retail and property.
Property has quickly come to the fore as the company looks to disrupt the property industry in much the same way it is doing with retail.
However, it is early stages for the company in this niche and investors should seek professional financial advice if considering his stock for their portfolio.
Government asset and real estate property managers require similar solutions to retailers; they are seeking an easy, more efficient way to analyse and interpret data collected from properties in their network.
Using this company's platform, property managers will be able to more accurately finalise inspection workflows and bring paper-based management solutions into the cloud.
Property managers will be able to capture data from property inspections, collaborate with other property managers across the suite of assets and be far more nimble with regard to fixing problems.
This is all done in the cloud.
Retailers with large geographically dispersed stores and a large number of ageing company assets can use this company's cloud-based Software as a Service (SaaS) enterprise asset visibility software platform for retail site management and analysis, providing retailers with one trusted platform for all their store network information.
Retailers can look at store data in a way that helps them improve project efficiency, productivity and accountability, while cutting costs and risks in delivering projects and change initiatives of all sizes.
Meanwhile, property asset managers can draw on high resolution photos to clearly see their assets and the condition of those assets and act accordingly if a roof needs to be fixed or a tile replaced.
The platform combines Geospatial Information Systems (GIS) with Virtual Reality (VR) technologies. Essentially, it's like Google Street View, but it goes a step further...
The platform is designed specifically for retailers and property managers to visualise, question, analyse and interpret data within the four walls of an asset or collectively across all stores or properties in an asset manager's network.
Essentially, this company's platform is one robust central source of truth in one central ledger for all asset information.
Given the nature of the platform, it has already attracted major industry players in the retail and property management sectors.
We've mentioned 7-Eleven, but the company is now continuing to grow its pipeline of opportunities, which contains large and medium sized retailers all of whom have expressed serious interest in the management platform. Some of these businesses have undergone in-field trials and user acceptance tests that could fast track final stage contract negotiations and see this tech company add substantially to its retail client list.
As for property, which has quickly become a priority, a deal signed in the past week with AC3 will also see this company move into what could be the highly lucrative government sector.
There is no understating the importance of this deal. AC3 provides IT services to the NSW government and AC3 will use the company's software as part of its government IT solutions.
The AC3 deal complements the company's move into property following its ongoing negotiations with global commercial property giant Colliers International — a move that sees it expand into the multibillion-dollar real estate management sector.
In a staged approach to implementation, Colliers will use the company's software to support its regular inspections of residential properties in WA. The deal is expected to add to the company's revenue growth this financial year as it continues to look at ways to build shareholder value.
There is a great deal of news to come from the company as it looks to move into other verticals, whilst shoring up its retail play and gaining a strong foothold in property and government.
With that in mind, let's take this company off the shelf and introduce it to the world. Welcome...

You may have heard of Google Street View. It's the technology that allows you to utilise Google Maps for a 360 degree view of the street you're looking to visit. It's also handy if you want to have a look inside a business premises.
The problem, however, is the technology is somewhat limited for businesses who may be looking for a little bit (or a lot) of data to accompany the visual.
That's not to pour hot water on Google's technology. Quite the contrary, as the technology paved the way for AssetOwl's (ASX:AO1) CEO and co-founder Giuseppe Di Franco to develop web and mobile applications to help take businesses one step further when managing their stores.
Di Franco was actually one of the first members of the Australian Google Business View program, where he had a working partnership with Google to help commercialise the product.
The problem, however, was that Google's technology was only suitable for small retailers, not for large retailers or supermarkets with a 3000 square metre expanse.
It just wasn't a fit-for-purpose technology or built for major enterprise.
Di Franco parted company with Google to build a platform that was fit-for-purpose and could give retailers and now property managers constant visibility of their assets.
The platform was originally tailored to help retailers better prepare their merchandising plans or refurbish entire shops.
AO1's software platform is Google-like technology taken to a whole new level that gives retailers unique business insights and complete network visibility.
It is particularly suitable for retailers who are looking for a higher level of compliance and standards than currently exists in their stores.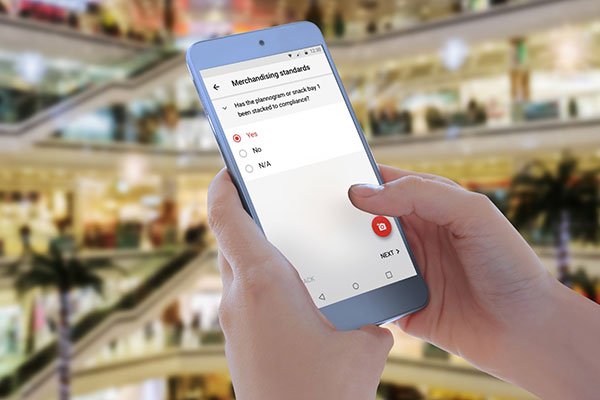 Given how scalable this technology is, it hasn't taken AO1 long to move from retail to property as it continues its rapid growth strategy.
Rental property accounts for 23.4% of the Australian property market and this is growing by the day.
According to real estate website Domain, the residential rental market comprises 1.8 million households with 4.5 million residents.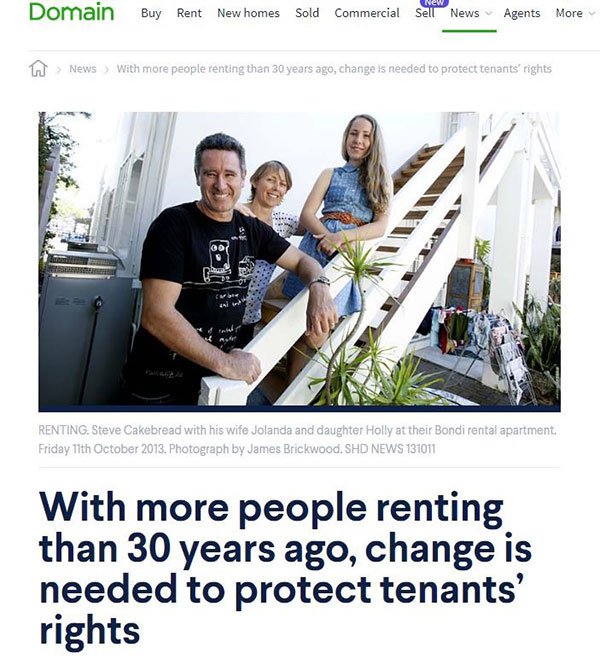 That's a lot of inspection that needs to be conducted on an annual basis.
This isn't taking into account the number of properties under government management, which also numbers hundreds of thousands of properties. AO1 is attempting to help government asset managers to bring speed, clarity and consistency to their audits and inspections.
So what does this technology actually do?
Imagine you are a blue chip retailer with a chain of stores spread across an entire state or country. You have just sent a mandate out for all stores to implement a change to a particular merchandising display.
Once the mandate has gone out, you need to ensure that all things mandated are being implemented and executed by every store.
In the past, this has been an onerous and costly task. An auditor would have to do a site check at every store.
For store refurbishments, this is an even bigger problem, as the auditor may have to visit each store three to four times until a refurb is complete.
Then there is the paperwork to consider, the constant emails and a general sense of time wasting, not to mention cost blow-outs.
What AO1's technology does is eliminate the waste and streamline the process through its two business modules:
Audit Module

Property Module
These modules combine to provide an overarching view of a store, its assets and the history of those assets.
With this platform, retailers, can build and manage audits to their entire store network and retain this information for future reference. They can publish an audit for all or some of their stores and receive information quickly including photos, measurements, barcodes, text answers, numeric answers and more.
Essentially it allows:
In-store staff and suppliers to complete audits in store

Captures virtual tours for retailers to allow them to virtually visit a store for merchandise or refurbishment planning

Here's what a floor plan visual looks like when a retailer is conducting a merchandise audit: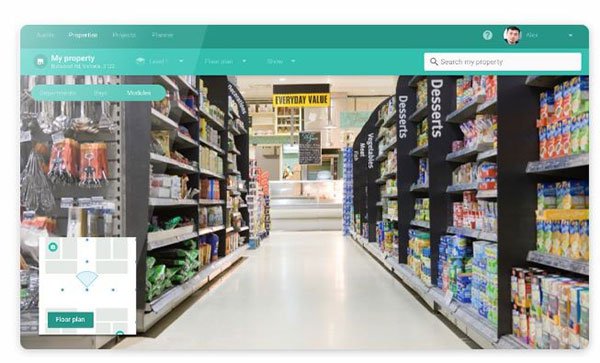 What this picture tells us is that retailers can easily navigate a floor plan. They are able to conduct a panoramic virtual tour of the interior, exterior and back of house. The app is highly detailed and can access all floor plan features including history.
And it doesn't take weeks or months to action a mandate. Issues can be actioned and resolved in a matter of days.
Here's what a store audit may look like: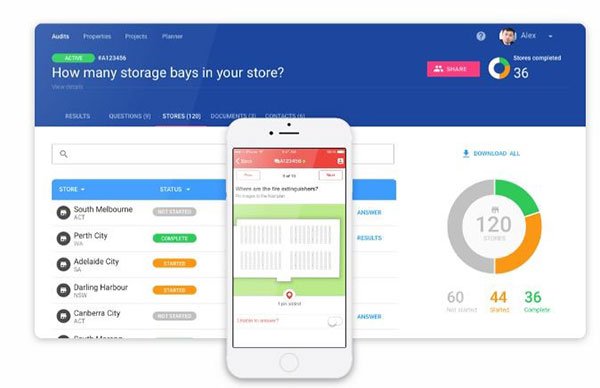 The effectiveness of this app isn't just isolated to retailers either: suppliers are getting in on the action as well. Through the app they can receive in-depth information of how their displays are presented, what may be missing, out of place and a raft of information that can help them maximise the display.
All of this without actually having to visit the store.
While basic audit tools do exist such as Google forms and Excel templates, they are merely for auditing. AO1 takes the store audits and puts full reporting capabilities behind them, which gives it a unique place in the retail asset management landscape.
However, AO1 does remain a speculative stock and investors should take all publicly available information into account before making an investment decision in this stock.
7-Eleven likes what it sees
In July 2017, AO1 executed a software service agreement to use the management platform for managing merchandise standards across 7-Eleven's national store network.
It's a big deal that over the past few months has set the scene for AO1's growth and expansion into other verticals.

There are over 630 7-Eleven branded stores throughout Australia and 7-Eleven conducts more than 190 million transactions a year, serving an average of six customers a second, generating sales of approximately $3.6 billion.
It was the first of the big deals and what attracted this convenience store giant was the fact that the technology is highly scalable, meaning roll-out throughout its network was easy, but it could also send mandated information to and from stores in a matter of minutes.
AO1 has been providing 7-Eleven access to its Audit and Property modules with a pay per action fee for use of these modules.
All stores are using the platform through their merchandise department allowing the business to efficiently monitor and manage merchandise standards.
This was the first of AO1's full commercial contracts with a tier 1 retailer, and the company will dedicate 2018 to building its retailer base.
When you consider there are almost 90,000 retail businesses in Australia alone with a total turnover of $276 billion, that's a lucrative market to tap into.
For AO1, the 7-Eleven deal marked a major milestone as commercial roll-out got underway in earnest. It also validated AO1's value proposition within the retail industry.
Building a property portfolio
Retail isn't the only ace up AO1's sleeve.
It is also now growing its contracts across two additional verticals: property and government.
With 7-Eleven in the bag it was time to look at what other industries AO1's asset management technology could service. Property was a natural fit and has proved to be a significant move for the company.
In what could be a move that opens up government department doors, AO1 signed a software services agreement with IT services provider, AC3.
AC3 provides IT services to public and private sector clients. Some of those clients include the NSW Department of Justice, Urban Growth NSW and the NSW Office of State Revenue. Add TAL, Atlassian and NAFDA and it's clear this could be a significant partnership for AO1.
AC3 will use AO1's innovative management platform as part of its existing managed service offering to a significant asset management agency of the NSW Government.
This agency owns and manages land, buildings and other assets comprising more than 125,000 properties valued at over $35 billion.
However, given AC3's diverse list of clients the door has widened for AO1 to move into the new sectors and take on an expanded client base in the future.
This deal should provide strong revenue growth for AO1 in 2018, perhaps not $35 billion worth but certainly enough to potentially lift its current circa $5 million market cap.
Another deal that could have significant revenue impact is one that is currently being negotiated with Colliers.
AO1 takes a global property view
Colliers is the global real estate giant that operates in 66 countries and delivers a full range of property management services to real estate owners, occupiers and investors.
AO1 is currently in the process of finalising an agreement with Colliers to provide Colliers with access to its management platform and, like its deal with 7-Eleven, it's being transacted on a pay per action fee basis.
Colliers is hoping to boost the efficiency and accuracy of its residential property inspections using just one system for easily collecting visual inspections for each property from the field. It will enable property managers to boost the efficiency and accuracy of the inspection workflow and create a cloud-based audit process.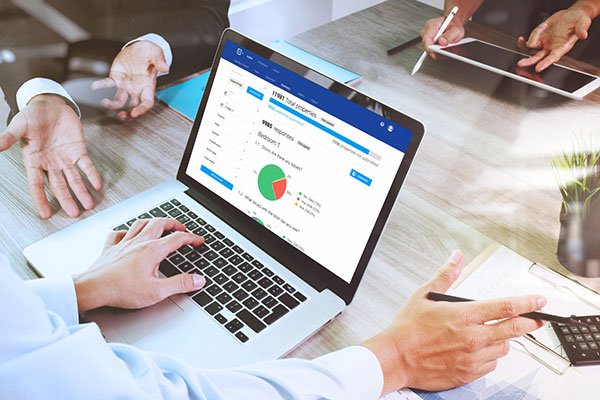 The roll-out of the technology will be staged, with the first stage to give Colliers the opportunity to use the software to support its regular inspections of residential properties in Western Australia.
The first stage of the roll-out is expected to contribute significantly to AO1's revenue growth this year.
Again, this is a validation of AO1's hard work in this field, as it now looks to expand into additional enterprise property management verticals, as well as into different geographies and global markets and scale up further.
It does have a long road ahead of it to achieve this, so investors should seek professional financial advice if considering this stock for their portfolio.
The fact that the technology is scalable has huge potential to rapidly boost revenues.
The asset management industry is changing
Game changers in asset management will redefine the industry.
AO1 seems already to be on the front foot.
As it launches into the commercialisation phase of its asset management platform, following a period of development and refinement, AO1's products are gaining major market acceptance among some big national and international players.
7-Eleven, Colliers and AC3 are tier-1 Australian clients, who not only validate what AO1 is trying to do, but also open up markets of hundreds of thousands of properties globally that require real time auditing and management SaaS tools.
These relationships have also opened up the door for AO1 to explore further partnerships and opportunities in multiple verticals given the scalable nature of the platform.
This year, AO1 will cement its position with its current partners and pursue growth opportunities and monetise its transactions. If it can capture just a small percentage of the retail and property markets, as well as government contracts, the sky may well be the limit for this blossoming Australian tech junior.
---