AO1 Swoops into Multi-Billion-Dollar Property Sector: Inks Cornerstone Deal
PUBLISHED: 18-06-2018 10:39 a.m.
ASX tech junior, AssetOwl (ASX:AO1), has been making solid strides towards taking its unique enterprise software platform into the multi-billion dollar property sector.
A01 already has a proven position in the retail space. The company has quickly gained ground amongst retailers and merchandisers looking to streamline their store displays.
AO1 demonstrated its proof of concept with corner store franchise giant 7-Eleven, implementing its Management Platform in the retailer's Australian network of more than 600 stores.
For those of you who are only just tuning in to the AO1 story, its Management Platform is a cloud-based enterprise asset visibility software platform for site management and analysis.
This game-changing SaaS-based technology solves the problem of managing large disparate sites by providing a visual record as the centrepoint.
AO1's readily scalable technology also has potent application in other industries beyond retail.
Real estate property managers of all sorts face the same challenges as retailers like 7-Eleven. These managers are seeking an easy, more efficient way to analyse and interpret data collected from properties in their networks.
A01's platform assists property managers by boosting the efficiency and accuracy of the residential property inspection workflow, taking a traditionally clunky, paper-based process into the hyper-connectivity of the cloud.
It hasn't taken long for AO1 to get a foothold in this property sector. Just this week, AO1 revealed it has clinched its first commercial contract in the property management space.
As of mid-July, Colliers International (WA) Pty Ltd, a leading real estate group in WA, will implement AO1's disruptive technology in the ample property management sector.
This deftly engineered deal, which has an initial term of 12 months, comes on the back of a successful trial period between the parties spanning from December 2017 to June 2018.
A01's platform will provide Colliers with a single, streamlined system of field tools to make collecting visual property inspections simple and precise, with razor-sharp reporting and analytical capabilities.
A01 will earn revenue from the contract on a pay per action fee, alongside an implementation fee.
With some 9.6 million dwellings and 2.4 million rental households across Australia, property management deals like this act as a major growth driver for A01.
Although it is difficult to determine how much of the overall property market AO1 can attract in the long term, so investors should seek professional financial advice if considering this stock for their portfolio.
In short, that's some impressive work for one tiny $2.74 million tech stock and we haven't even touched yet on AO1's expansion into the government property management sector.
As it steadily gains traction in the property sector — Australia's largest asset class, to boot — this tech growth story is only going to keep on getting bigger.
Let's give a re-welcoming hoot to:

An expansion strategy: retail and beyond
We first introduced you to AssetOwl (ASX:AO1) in March with the article, 'ASX Junior's SaaS-Based Asset Management Technology Set to Redefine the Australian Retail and Property Industries'.
In that piece, we looked at the benefits of AO1's finely honed, scalable technology — its software platform that gives retailers and property managers unique business insights and complete network visibility.
We also took a look at the success AO1 has had with 7-Eleven — a crucial retail deal that's significantly set the scene for AO1's growth and expansion into other verticals. It's worth noting that 7-Eleven's utilisation of the AO1 platform has risen steadily since commencing in July 2017, with several thousand transactions executed.
On top of that, we explored the two newer verticals that AO1 has broken into: property and government, looking at what was then the earlier phases of its negotiations with Colliers and AC3.
Why property?
As we discussed in our last article, rental property accounts for 23.4% of the Australian property market and this is growing on a daily basis. CoreLogic estimates that the overall value of residential real estate across Australia sits at $6.5 trillion across 9.6 million dwellings.
As an asset class, housing is now worth more than three times the value of superannuation funds across the country ($2 trillion) and more than four times the value of Australian listed stocks ($1.5 trillion).
Subsequently, AO1 has actively looked beyond retail to expand its offering, and identified a pertinent opportunity for growth and expansion of its Management Platform in the real estate and government property sectors.
AO1 is addressing an unmet need in real estate and government property management. Government asset and real estate property management agencies face similar challenges to retailers. For one thing, multiple teams use spreadsheets, email and specific non-interoperable apps to manage a large volume of property-related tasks, on top of connectivity issues that amplify costs and obstruct shareholder collaboration.
AO1's Management Platform is readily adaptable to resolve these kinds of issues, enabling a low-cost and significantly scalable solution.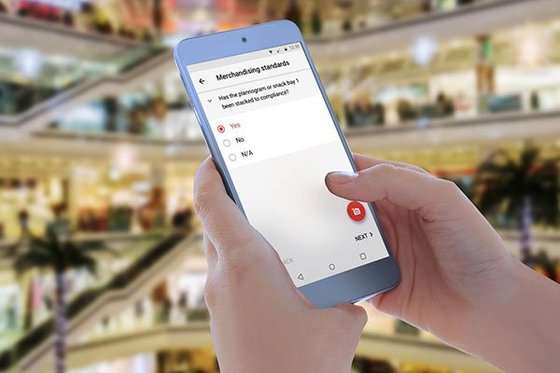 The Management Platform enables property managers to efficiently capture inspections of properties and collaborate on the cloud-based platform with other stakeholders, including property owners and rental tenants.
At the heart of what AO1 does is the replacement of a laborious, forms-based process with a streamlined photo-based process from which forms can be generated. This overcomes distance-related issues and enables AO1's real estate management customers to focus their time and expertise on critical business issues.
AO1's platform provides them with high levels of visibility and precision, seamlessly transposing an onerous paper-based process into the cloud: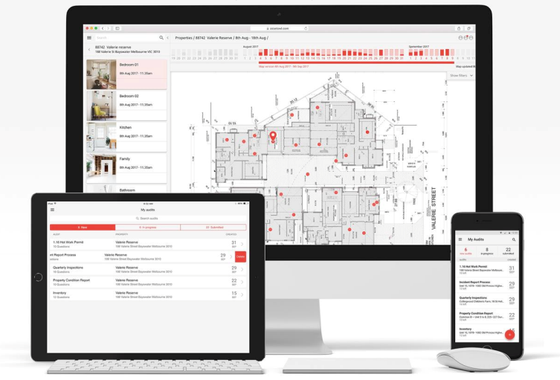 With that in mind, let's look at the latest piece of news to hit AO1's radar: its first commercial property contract...
The Colliers deal: a major foothold in the property management sector
As we've mentioned, AO1 has this week signed a software service agreement with industry-leading real estate group Colliers International (WA) to implement its disruptive technology in the property management sector.
Finfeed.com (a related entity of S3 Consortium) wrote all about it on the day of the announcement: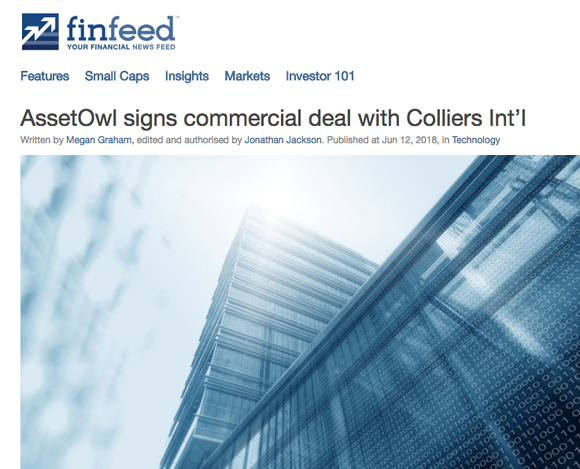 This comes on the heels of a successful trial period between the two companies that ended this month, and will see AO1 providing its innovative management platform to Colliers.
AO1's platform will enable Colliers to boost the efficiency and accuracy of the inspection workflow and create a cloud-based audit process, using a single system of field tools armed with robust reporting and analytical functionality.

The agreement will run for an initial term of 12 months and will kick off July 15 — that's only a month away.
Under the agreement, AO1 will provide Colliers with access to the audits, properties and admin modules of the AssetOwl Management Platform on a licence basis, for preparing and managing property condition reports. AO1 will also provide certain ancillary training and support services.
AO1 will be paid a one-off fixed implementation fee to set-up the Management Platform, and will then receive set fees based for use of the licensed modules on a per-action basis.
With Colliers as its first client in the property management sector, this is a major deal for the fast-moving AO1. And given that housing is Australia's largest asset class, this could generate major revenues for this ASX tech junior.
Of course any future revenue figures would be speculative at this stage, so take all publicly available information into account when considering this stock for your portfolio.
The Colliers deal is a clear validation of AO1's proactive work in the property area, as it looks to expand into additional enterprise property management verticals beyond retail, not to mention different geographies and global markets and scale up further.
The government asset management side of the story: AC3 deal creates traction
As the cherry on top of the strong progress AO1 has been making, its AC3 agreement implementation is also right on schedule. AO1 penned this deal in March, which sees it servicing a sizeable NSW government agency via AC3.
The government agency in question, which AO1 will support with its Management Platform, owns and manages a $35 billion portfolio of land and building assets comprising more than 125,000 properties.
After implementation, AO1's field tools will be used by the agency's audit teams on a pay per action fee for use, vastly improving the speed and accuracy of the audit process.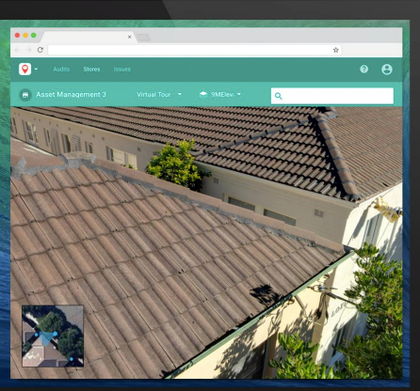 AC3 itself is an award-winning ICT managed services partner, specialising in delivering solutions to both the public and private sectors. Since its inception more than 15 years ago, AC3 has cultivated a covetable reputation as a trusted technology partner, combining the best technology with the best people to deliver innovative managed service solutions to help customers reach their goals.

This deal therefore puts AO1 in a position to become a key provider of property management solutions to AC3's expansive and diverse client base, with the parties' first deployment being into the large NSW Government agency covered by this software services agreement.
Meanwhile, launching into the lucrative government asset management market reinforces the effectiveness and adaptability of AO1's Management Platform in a third vertical beyond retail and real estate.
This service offering also dovetails nicely with AO1's entry into the commercial real estate management sector via its partnership with Colliers.
A solid platform for growth
AO1's success with 7-Eleven has proven beyond a shadow of a doubt its tech prowess, paving the way for its expansion into additional verticals.
With its proactive approach to seeking out opportunities in lucrative industries — and with pivotal deals sealed in both the private and government property management sectors — AO1 is making excellent progress with customer traction in its key target markets outside retail.
Deals like these also offer the benefit of an attractive tiered revenue structure with up-front implementation fees, recurring SaaS licence fees and potential for monetisation on a per-action basis.
There's strong potential here to generate significant high margins, with recurring revenue as AO1's customer network increases — not to mention the fact that the scalability of AO1's technology adds to its ability to quickly boost revenues and to expand into new geographies and industries.
It's still early days for AO1, however, so seek professional financial advice if considering this stock for your portfolio.
This ASX tech disruptor is currently capped a micro $2.74 million, but there's plenty of scope for growth for this fast-moving tech story, and we'll be sure to keep our eyes peeled in the months to come.
---