Targeting prospects outside of 1BN tonne resource area
---
Last week our Portfolio Investment Canyon Resources (ASX: CAY) outlined its exploration strategy and resource definition activities for the Makan Bauxite Permit.
These prospects are outside of — but a contiguous tenement to — CAY's Minim Martap Bauxite Project which already has a massive >1 billion tonne JORC bauxite resource.
Our key takeaways from the announcement were:
Exploration will target a shallow bauxite resource that is suitable for direct shipping ore (DSO) meaning it is easy to mine and ship for sale.
Process to involve both surface mapping and drilling.
None of the target area is already included in CAY's giant JORC resource.
Below is a map of the area CAY will be targeting.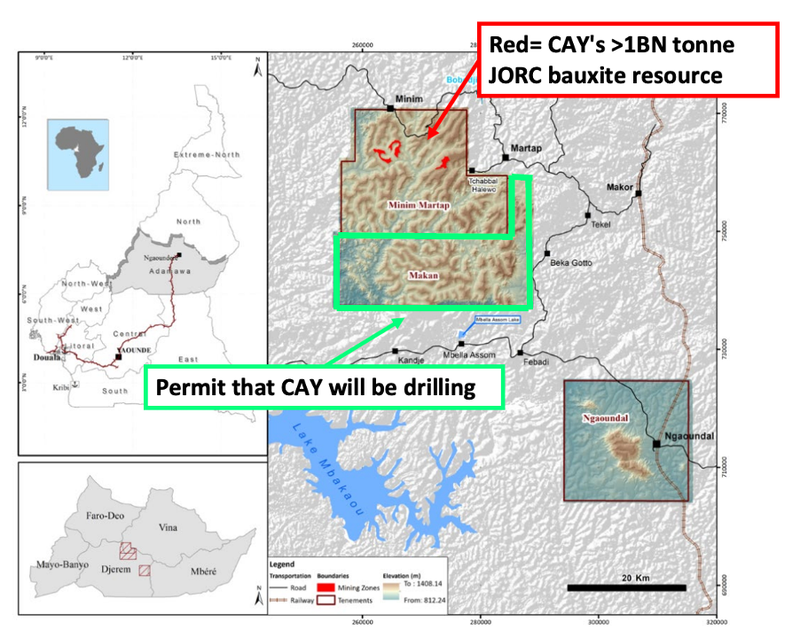 CAY believes this ground has the potential to house similar mineralisation to Minim Martap — already one of the largest undeveloped bauxite resources in the world.
With this exploration program CAY could add to its already existing JORC bauxite resource which sits at 1BN tonnes grading at 45.3% alumina with a low silica content at 2.7% silica.