More positive results for HPA-doped anode coatings
ASX:FYI
Oct 04, 2022
Announcement
Investment Memo: FYI IM-2022

---
Our Wise-Owl critical metals Investment, FYI Resources (ASX:FYI) is progressing an innovative high purity alumina (HPA) project that could transform the industry, making it much cleaner and cheaper to produce.
The company continues to progress its joint venture with leading global aluminium player Alcoa for mass production of HPA, with the partners now working on engineering details for a demonstration plant to be based in WA.
On the application and marketing side, FYI and graphite company Ecograf (ASX:EGR) are working together on an anode coatings development program - essentially determining if their activities combined can further enhance performance of lithium ion batteries through 'doping' Ecograf's spherical graphite with FYI's 4N (ie 99.99% pure) HPA. Earlier today, the companies reported further positive results from the program, with the electrochemical performance in lithium-ion coin cells in excess of 110 continuous cycles achieving near theoretical irreversible capacity and outperformed standard industry materials. In addition, more encouraging results from the application FYI HPA being applied to the polyolefin separators showed a further improvement of 7.94 mAh/g reversible capacity.

This is interesting as polyolefin separators composed of polyethylene and polypropylene are the separators of choice in commercial lithium-ion batteries - being able to provide superior separators could open further markets and deliver higher margins for both FYI and Ecograf.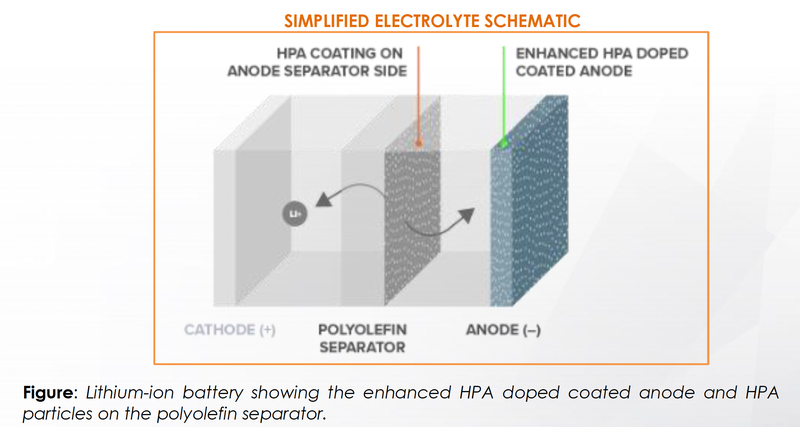 Up next for FYI, we're keen to see an update on how the Alcoa joint venture is progressing, with Stage 2 funding decision looming in December.
---