NHE scoops up more helium acreage in most prospective part of the planet
Disclosure: S3 Consortium Pty Ltd (the Company) and Associated Entities own 3,925,926 NHE shares and 1,851,852 options, and the Company's staff own 40,000 NHE shares at the time of publishing this article. The Company has been engaged by NHE to share our commentary on the progress of our Investment in NHE over time.
Delivering a globally significant discovery requires a lot of ground to explore.
Our frontier helium exploration Investment Noble Helium (ASX:NHE) has just added an extra 1,538 km2 of exploration acreage in Tanzania, adding to the 1,138 km2 it picked up last week.
In total, NHE now has 5,464 km2 of helium licences and applications in the East African Rift System (EARS).
EARS is a continental rift zone home to billions of barrels of oil discoveries - and it also happens to host the most prospective untested helium system on the planet.
NHE founder and major shareholder Justyn Wood knows the EARS well, after devising the exploration programme at Hardman Resources.
This exploration work eventually unlocked the entire EARS system, leading to 6 billion barrels of discoveries.
Hardman Resources was then acquired by Tullow Oil for $1.5BN.
Helium exploration follows the same "discovery to acquisition" process as oil & gas exploration.
With exclusive use of a "Helium Atlas" devised by the world's top helium researchers, and its in house EARS exploration know-how, NHE is rapidly picking up all the best helium exploration ground, in the build up to its first major drilling event next year.
Our ultimate goal with our Investment in NHE is to see it deliver on Our Big Bet:
Our Big Bet
NHE discovers the world's largest helium reserve held by a single company and is strategically acquired by a major company OR a state owned enterprise to secure supply (USA, China, Qatar).
(NOTE: This is what we hope the ultimate success scenario looks like for this particular Investment over the long term (3+ years). There is a lot of work to be done by the company to get to this outcome and obvious risks to which need to be considered, some of which we list in our NHE Investment memo).
In terms of how our Big Bet could become a reality, here are some current major helium suppliers that might be interested in securing a significant resource:
Exxon Mobil
Air Liquide
Qatargas
Gazprom
Linde Plc
We also think a large proven helium resource would be of strategic importance to nations like the US and China - to secure national helium supply as it is a key ingredient in semiconductor production.
Or it could also be of interest to Qatar - a nation that is already a major helium supplier and might want to add to its resources.
But there is a lot of work still to be done by NHE in target definition, pre-drill work, drilling, making a discovery, and proving a resource before our Big Bet might come to fruition.
So we have broken it down into first what we want to see NHE achieve in the next 12 months to contribute to our ultimate Big Bet, and how today's news gets us another step closer.
To see what we want the NHE to do over the next 12 months, check out our NHE Investment Memo here:

Today's News: Exploration permit applications in the North Rukwa Basin
In order to discover and prove the world's largest helium reserve held by a single company, NHE needs to own a lot of prospective ground for exploration.
NHE's landholdings now span four key project areas in the East African Rift System basins of Tanzania: North Rukwa, North Nyasa, Eyasi and Manyara.
Of these, the Rukwa Basin alone has potential for the world's third largest helium reserve – and largest primary reserve.
Today, NHE announced it hasd applied for more exploration acreage in this incredibly fertile part of the world to explore for helium.
NHE has added seven prospective licence applications at its North Rukwa Project following Soil Gas Surveys that pointed to the extension of the helium play along strike.
NHE applied for six prospective licences covering 1,475km2 over the remaining prospective part of the Rukwa Basin immediately to the northwest of NHE's North Rukwa prospective licences.
It also applied for a single 63km2 prospective licence immediately south-west of its already held North Rukwa prospective licences.
If awarded, these licences would see NHE with 3,005km2, or near full coverage, of the prospective North Rukwa Basin.
It would also take its helium exploration licences in the wider East African Rift basins of Tanzania to 5,464km2.
This would represent the largest single holding in this globally unique and highly prospective geological setting for helium.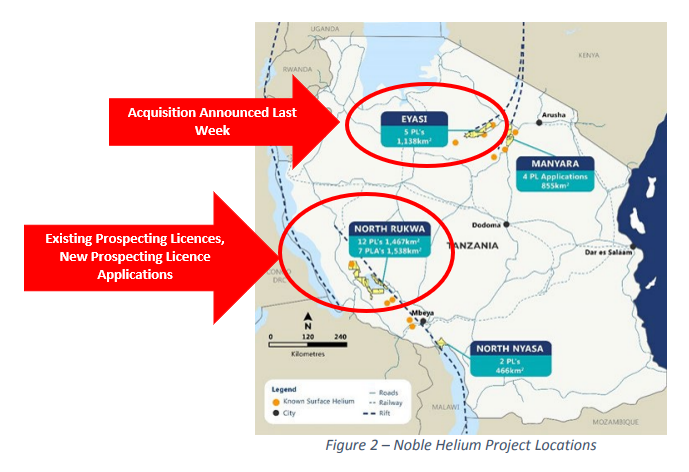 Last week: Five new licences in the Eyasi Basin
Today's announcement follows last week's news that the Tanzanian Mining Commission has awarded five more of NHE's nine remaining Prospecting Licence applications in Tanzania.
Located around Lake Eyasi, the map above shows where these licences sit in relation to NHE's Rukwa Basin licences, which hosts its helium resource and is the primary focus of NHE's exploration efforts.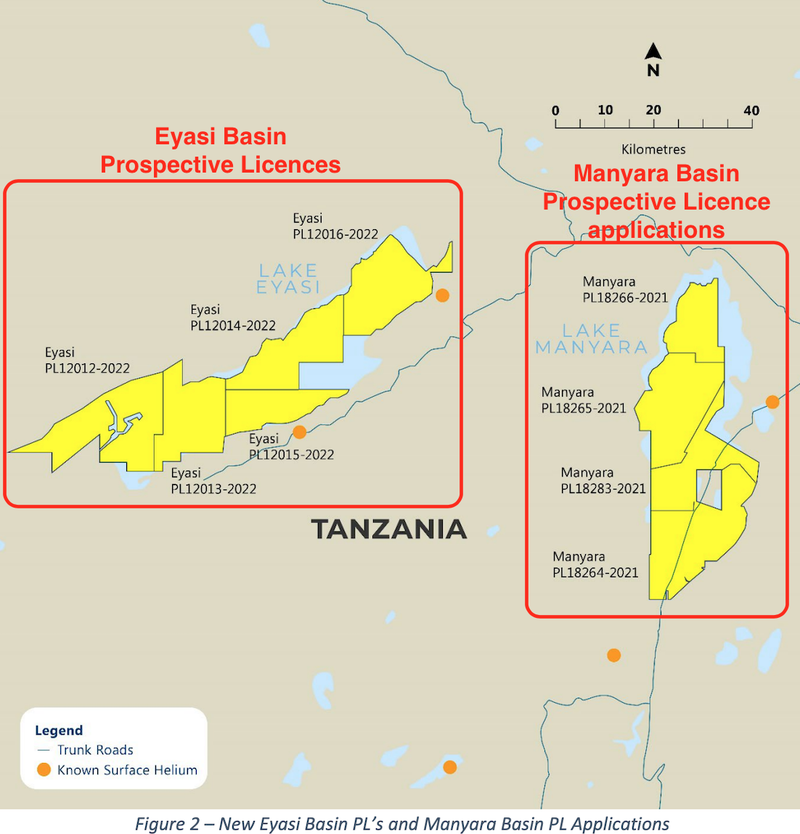 NHE has measured helium at the five new licences in the Eyasi Basin's hot springs and they return helium grades of up to to 5.7%, which compares extremely well with the US commercial cutoff of 0.3%.
Grades this high demonstrate that the helium is literally leaking out of the ground, and is well above commercial grades on at least two of NHE's projects — here in the Eyasi Bain and at the North Rukwa project where widespread helium anomalies in soil have been identified.
This is why the expanded landholdings are important:
NHE has secured further land holdings in "potentially the most prospective primary helium landholding globally".
We think NHE can pursue another prospective helium resource estimate at Eyasi and expand its North Rukwa resource, to further cement its place as the leading pure-play helium exploration company in the world.
The multiple basins provide slightly different geological fundamentals for NHE to work with, different styles of targets while still being amenable to the same exploration techniques (the North Rukwa project also has a lake in the middle of it).
Opportunity for multiple "helium basin margin plays".
We've recently seen another (natural) gas company in our Portfolio, Invictus Energy, describe its multiple drill ready prospects as a "basin margin play", and NHE uses the same language in its announcement.
This "basin margin play" is the same "string of pearls" concept that drove Africa Oil Corp up ~1,200% back in 2012 on a successful result from its first drill in a string of targets in the East African Rift System.
And, crucially, NHE managing director Justyn Wood was working as exploration geophysicist for Hardman Resources when it discovered the first "pearl" in a "string of pearls" in Uganda, taking Hardman from ~2c to $2.50.
The string of pearls concept can be summarised as the chance to hit a sizable gas resource in a basin margin play, then repeat that success over and over again on similar geological structures
NHE is now applying its knowledge of the East African Rift System - this time to helium.
What is a basin margin?
Our simple explanation is that a basin margin is a cliff in the earth's crust, like the lip of an oven pan.
Basin margin plays have been highly successful in the past and we think a similar success story could play out for NHE in the East African Rift System, which forms a chain of basins from Ethiopia to Mozambique.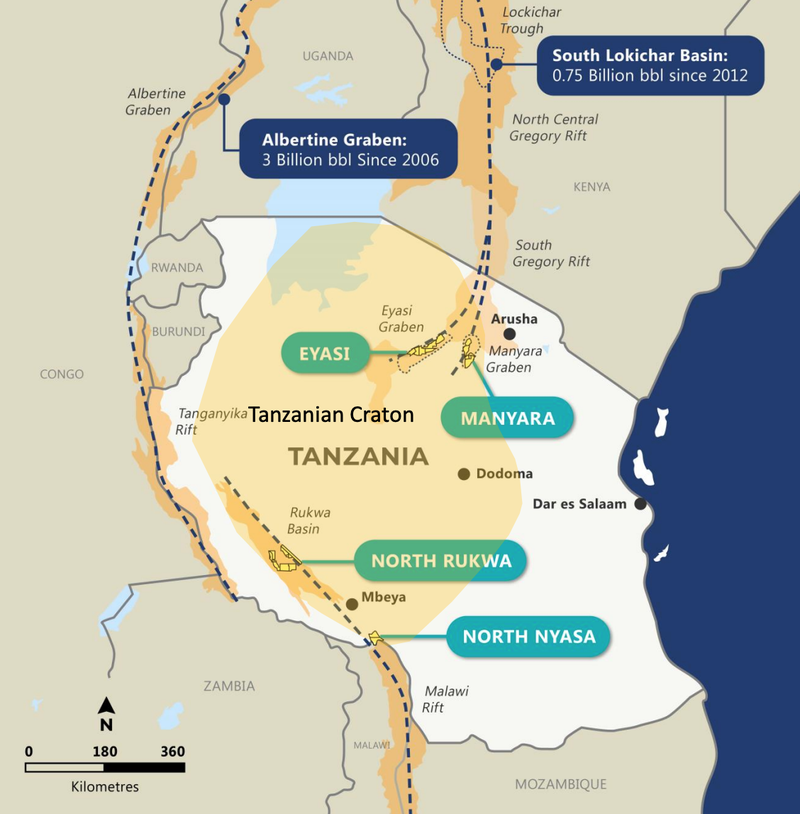 The East African Rift System hosts some of the largest, most consistently successful onshore African oil and gas discoveries.
In Uganda and Kenya, the East African Rift System has a 80% success rate from over 30 exploration wells, including a 100% success rate for oil and gas wells (14 from 14) since first oil in 1006.
Tanzania's East African Rift basins possess the same reservoir-seal-trap as these oil and gas wells, but are charged with another type of gas – helium, which is seeping to the surface at up to 10%.
With similar geological fundamentals at work, this bodes well for NHE's exploration work in Tanzania where the same exploration techniques are being used.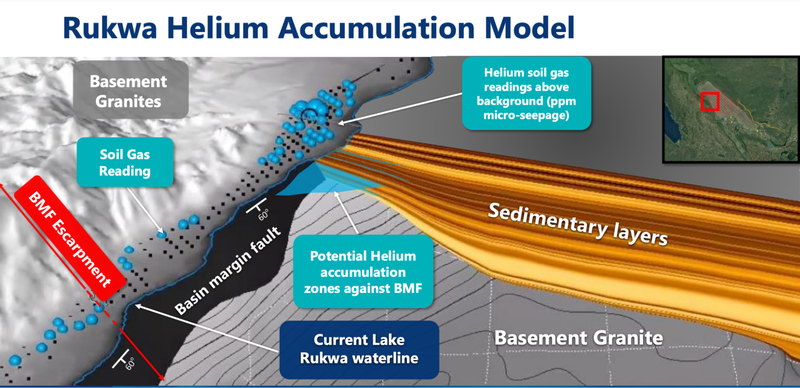 Basin margins can also be visualised like this: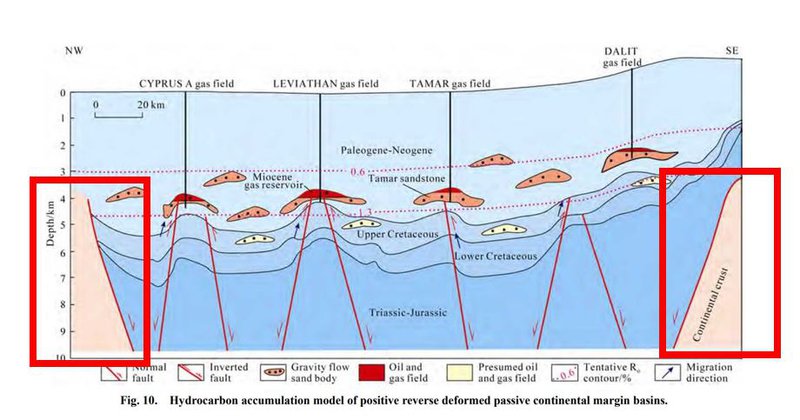 Source: Academic Research
How the new permits relate to our NHE Investment Memo
NHE's addition prospective licences at Eyasi and new prospective licence applications at North Rukwa take it a step closed to knocking down the following milestone set out in our NHE Investment Memo: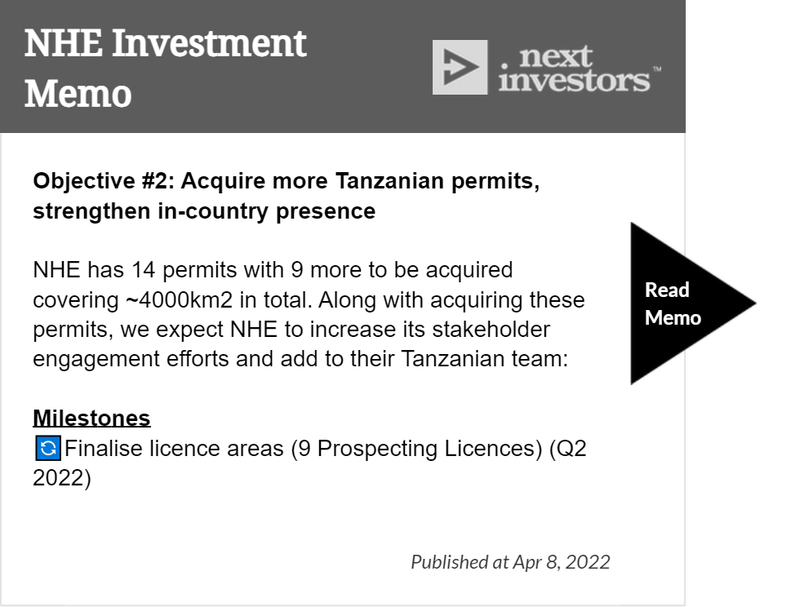 We have also updated our internal "Progress Tracker" document to reflect today's news.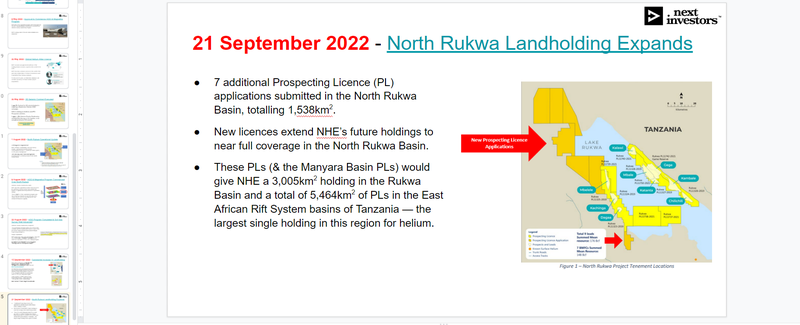 NHE's Capital Structure
NHE has a total of ~183 million shares on issue, and around 100 million are escrowed until at least April 2024.
That's almost 55% of the company's total shares on issue which can't be traded until 2024, leaving NHE with a tight capital structure which leaves greater potential for a quick share price re-rate on any positive news.
We note that approximately 6 million shares came out of escrow on Saturday (17 September), which we have been tracking in our capital structure document — which you can check out here.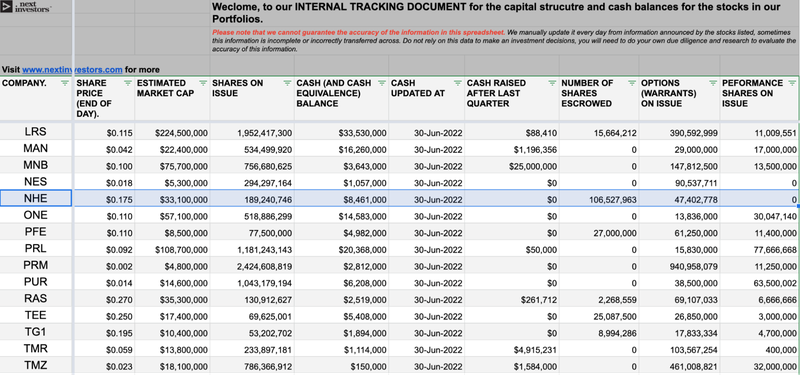 Further, we note that NHE managing director Justyn Wood still holds 30.6% of the company - again we like when founders of companies we've Invested in hold large stakes.
Interestingly, another major shareholder is Kent Masters who holds 5.1%. Masters is the CEO of Albemarle, one of the largest lithium companies in the world - which might help NHE open a few doors.

Our 2022 NHE Investment Memo:
Below is our 2022 Investment Memo for NHE, where you can find a short, high level summary of our reasons for Investing.
The ultimate purpose of the memo is to record our current thinking as a benchmark to assess the company's performance against our expectations for the following 12 months.
In our NHE Investment Memo, you'll find:
Key objectives for NHE for the coming year - starting from April 2022
Why we are Invested in NHE
What the key risks to our investment thesis are
Our investment plan

---