CPH Delivers Over 3 Million Anibidiol Doses to Europe's Dogs
PUBLISHED: 21-01-2020 09:46 a.m.
According to a report by Global Market Insights, the world pet care market is forecast to reach US$269 billion by 2025.
Market expansion is attributable to the rising awareness of animal health among pet owners and has led to the pet care market becoming increasingly competitive, with significant improvement in animal health products and an anticipated rise in revenue.
Looking at the companion animal segment specifically, this is also anticipated to experience exponential growth, with a rise in adoption of companion animals.
The science suggests a companion animal offers various advantages to humans including lowered blood pressure, greater psychological stability, and reduced anxiety attacks.
Suffice to say, if we look after our pets, our pets will look after us.
One ASX listed company breaking the mould in pet care health with a unique range of animal health products, is $32 million capped Creso Pharma Limited (ASX:CPH, FRA:1X8), a company that has seen its share price rise 50% since December.
Momentum has been building over the last couple of months as Creso outlined its strategy for generating substantial growth in 2020.
Part of its strategy is a ramp up in animal health product distribution and today Creso hit its first milestone for 2020.
Creso Pharma's animal health product anibidiol® has now been used by an estimated 100,000 dogs. It is a milestone that equates to over three million anibidiol® sachets doses sold since anibidiol®'s launch late in 2017.
Based on the success of anibidiol®, Creso intends to launch three additional hemp derived products aimed at improving the wellbeing of pets and pet owners this calendar year.
Creso's rise bears some resemblance to that of Althea's (ASX:AGH) recent success.
In early January this year, $109 million capped Althea announced it had exceeded its year-end target of 4000 human patients for its medicinal cannabis products. The news saw Althea double its share price.
Althea's rise is based on success with human patients, however it illustrates the overall growing appetite for cannabis derived products.
It is an appetite Creso is poised to sate.
So as 2020 kicks into gear, let's take an in-depth look at how it can back up its strong second half 2019 performance.
Catching up with: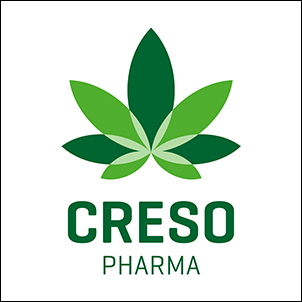 Creso Pharma
ASX:CPH, FWB:1X8
Share Price: $0.19
Market capitalisation: $33.1 million
Here's why I like Creso Pharma: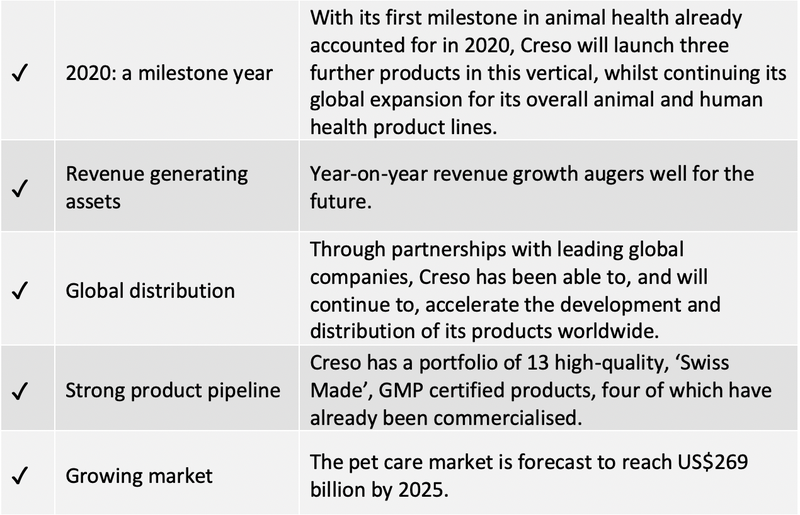 Creso's first major milestone of 2020
An estimated 100,000 dogs have benefited from Creso Pharma Limited's (ASX:CPH, FRA:1X8) anibidiol® hemp oil complementary feed range of products.
That's a major milestone and an excellent way to kickstart 2020, especially when you consider the pet health market could exceed US$269 billion.

Creso Pharma is looking to take a slice of this market through its anibidiol® range of products which are produced in Switzerland and commercialised in collaboration with Virbac S.A. (EPA:VIRP) in over 10 countries in Europe.
Notably, global sales of anibidiol® grew by approximately 700% in 2019 and this number is expected to expand further in 2020 as Creso sets itself for the launch of three more hemp derived pet health products in 2020.
We should, in fact, see numerous share price catalysts in 2020.
Tangible developments are likely to drive revenue growth in the near to medium-term and news of these have seen the company's shares increase by approximately 80% in the last month.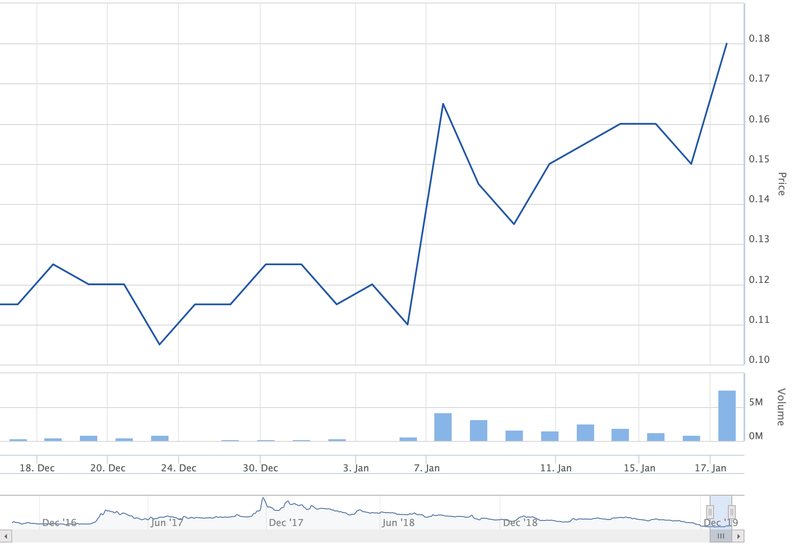 Today's news is expected to have further positive impact with Creso Pharma's chief executive and co-founder Dr Miri Halperin Wernli, saying, "We are proud to see anibidiol® achieve this milestone, proving that pets and pet owners have an increasing appreciation of its benefits."
anibidiol® Regular and anibidiol® Plus are commercialised for small, medium-sized and large pets to support the reduction of stress and help the animals' nervous systems to function well.
Pet owners have also noted anibidiol® has contributed to the management of pain and improved the vitality of their pets after one week of use in addition to normal feed.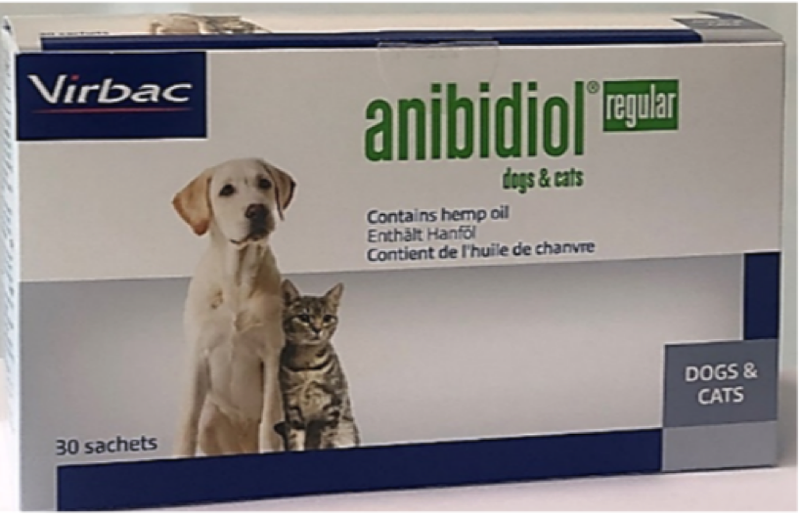 Three additional hemp derived products have also been developed to improve the well-being of pets and are slated for launch this year.
Together with Virbac Switzerland, Creso has launched its new anibidiol® Oil 500 for pets as part of its life cycle management responding to strong demand from veterinarians and pet owners.
The product will first be marketed in Switzerland and extended to further countries throughout the year.
North America and Latin America are targets due to a growing need for natural complementary feed to help mitigate stress and improve the well-being of pets.
"Creso hopes to continue leveraging the rising global trend of the 'humanisation' of pets, in which people treat their pets as best friends or family members," said Halperin Wernli.
It is not just animal products that will be driving Creso forward this year.
Further momentum will come from its diversified business model encompassing products for humans as well as animals.
It is expected that increasing opportunities in both markets will enable Creso, along with its growing facilities in Canada, to establish its global credentials.
The company is well-positioned to fund its growth initiatives in 2020 with $2.8 million in cash as at 31 December, 2019. Year-on-year revenue boosted by Creso Pharma's European nutraceutical and animal health product sales during the December quarter was nearly $1.6 million.
Equivalent unaudited revenues from nutraceutical and animal health product sales for the full year 2019 were nearly $2.8 million, up from about $550,000 for the full year 2018.
CannaQIX® continues to evolve
In December, Creso informed the market that launch preparations of its flagship cannabis range of products were on track for for launch in South Africa in 2020.
cannaQIX® will be launched in South Africa with the leading South African pharmaceutical company, Pharma Dynamics, a subsidiary of Lupin Limited (NSE:LUPIN). It is the first and unique standardised nutraceutical containing organic hemp oil, vitamins and zinc. It aims to reduce stress and support psychological and nervous functions.
Pharma Dynamics has placed two initial orders for cannaQIX® Regular, totalling approximately A$300,000.
The partnership will pursue commercialisation of Creso Pharma's products in other African countries, including Angola, Botswana, Lesotho, Namibia, Mozambique, Swaziland, Uganda and Zimbabwe.
Of this planned global expansion Halperin Wernli recently said, "Nutraceutical revenues increased 378% (in 2019) and we expect strong revenue growth in the year ahead."
This growth will be facilitated by the recent launch of cannaQIX® 50 in Australia.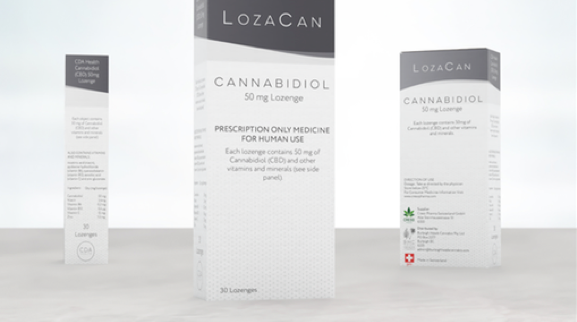 LozaCan cannaQIX® 50
Creso also delivered its first orders of medicinal 10% CBD oil in New Zealand.
The overall product pipeline
Creso currently has a portfolio of 13 products developed with standardised dosing and formulations through the application of pharmaceutical rigour, GMP standards and innovative delivery technologies.
Of these products, four have been commercialised, with nine pending commercialisation.
During the December quarter, Creso Pharma continued the protection of its sustainable competitive advantage with the conclusion of the international phase of the PCT and the commencement of national filing in all European countries, Australia, New Zealand, South Africa and selected North and South American countries for both the human health and the animal health delivery systems.
''Creso Pharma has an expanding portfolio of innovative products and a leadership team with vast experience in the pharmaceutical industry," said Halperin Wernli.
"The company's products are now sold across Europe and Oceania, and will soon be available in South Africa.
''We are confident in our ability to successfully commercialise our new and existing products, and we look forward to updating shareholders on our continuing progress and growth."
Mernova ramping up
Creso's Canadian based Mernova facility is a world-class facility currently operating at phase 1 of its production capacity which equates to 3500 kilograms per year, potentially generating $15 million annually.
There is a three-phase plan for expanding the Mernova facility from 24,000 square feet to 200,000 square feet.
Mernova is positioning itself to become the prime supplier of premium quality CBD and CBD derivatives as the US, European and Canadian markets continue to mature.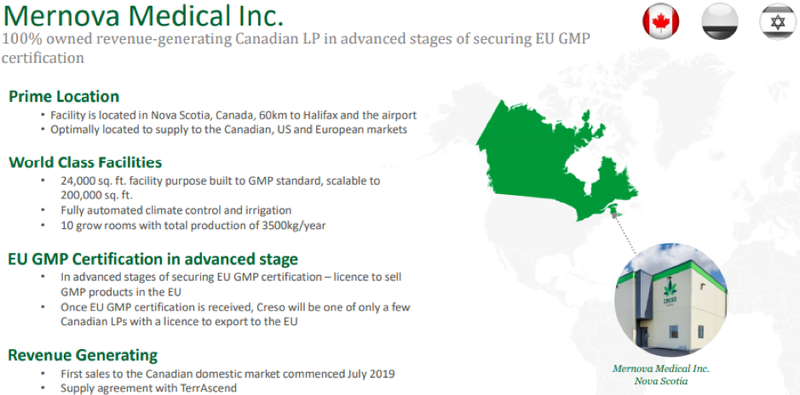 The 24,000 square foot world-class, revenue generating Mernova Cultivation Facility is in the advanced stages of securing European Union GMP certification, which will allow the export of its GMP medicinal cannabis products to Europe.
Upon receiving this certification, Mernova will be one of few Canadian companies with a licence to export to the EU.
Mernova's unaudited revenues for the full year 2019 were $877,000 in its first year of production.
The facility commenced production midway through 2019 and has been scaling up. The facility is not yet at full production capacity, which is anticipated to occur during 2020.
The granting of a licence in February 2019 to cultivate at Creso Pharma's "Mernova Medical" facility in Nova Scotia made Creso the only ASX listed company that has 100% ownership of a Canadian licensed producer.
Cannabis sales surge - Creso the one to watch
Associated Press reported recently that the sale of recreational cannabis in Illinois which began on 1 January had generated sales of more than $8 million in two days.
It was also reported that sales of $3.1 million were generated in Michigan following legalisation on 1 December, 2019.
The Chicago Tribune reported that demand was huge with one dispensary running out of stock for recreational purposes, but maintaining some supplies for medical use.
There were reports that staff had been rested after working five consecutive 14 hour days, leaving a shortage of state approved employees in Illinois.
Despite this relatively upbeat backdrop, cannabis stocks have generally started the year lower with notable declines including the US$2 billion Aurora Cannabis (NYSE:ACB) which is now trading around the US$1.80 mark after starting the year at US$2.25 per share.
The group's 12-month share price performance as seen in the following three-year share price chart is indicative of the broader sector which went from hero to zero after performing strongly in 2017/2018.

Creso Pharma (ASX:CPH) - 3 year chart
On a brighter note, Stifel analyst Bill Alpert is of the view that cannabis stocks will rebound in the first half of 2020.
From a broader perspective he was reported by Barrons as saying, "Ontario store openings should uncork a Canadian bottleneck, while US operators will grow out of the shadow of their stumbling northern counterparts.''
Generally speaking, ASX listed cannabis stocks also performed poorly in 2019.
However, Creso is bucking the trend with its shares surging more than 50% since December.
The re-rating appeared to be overdue as the sell-off in the company's shares following the failed takeover bid seemed exaggerated.
Creso has recently secured funding (subject to shareholder approval) and believes it is well-positioned to accelerate revenue growth across the group.
A change of sentiment towards the sector, suggests it may be particularly attractive to investors moving forward. Given there are only a handful of revenue-generating cannabis companies listed on the ASX, Creso could well represent comparatively good value in a more positive environment.
As mentioned earlier, you just have to look at the performance of Althea on the back of its good news to understand there is an appetite for positive cannabis news.
Creso has started the year well with today's news covering its animal health products.
Whether there is more upside to come remains to be seen, but there are definitely potential share price catalysts on the horizon as the company enters new markets with proven products.
---