Okapi Resources completes geophysics
Shares Held: 2,633,352
Options Held: 0
---
Our North American uranium Investment, Okapi Resources (ASX: OKR), is planning to drill mid-2023 at its Athabasca Basin projects in Canada.
Athabasca Basin is a region that is home to the world's highest grade uranium and ~20% of the world's uranium supply.
OKR is aiming to make a high grade uranium discovery using modern exploration techniques.
Today OKR announced that it has completed an airborne geophysics program in the Athabasca Basin.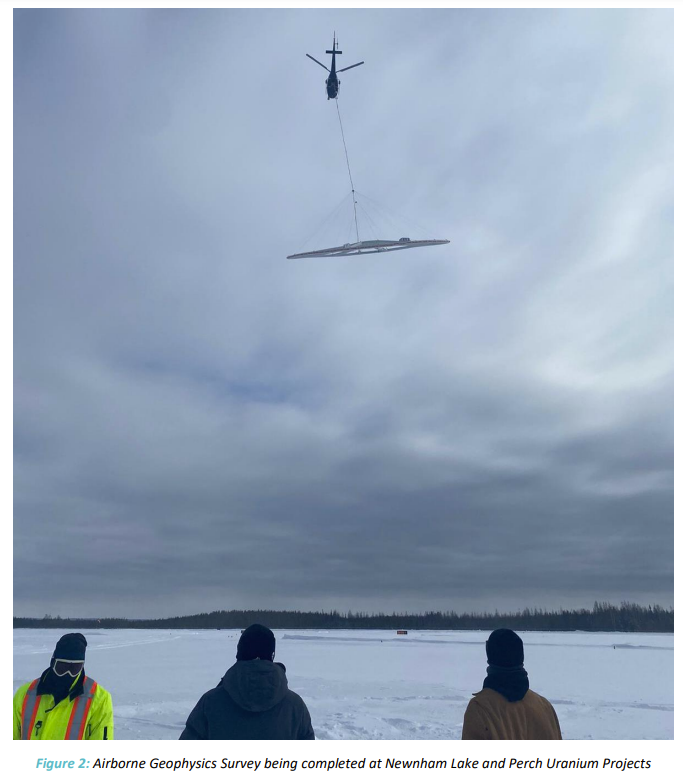 And below is the geophysics map: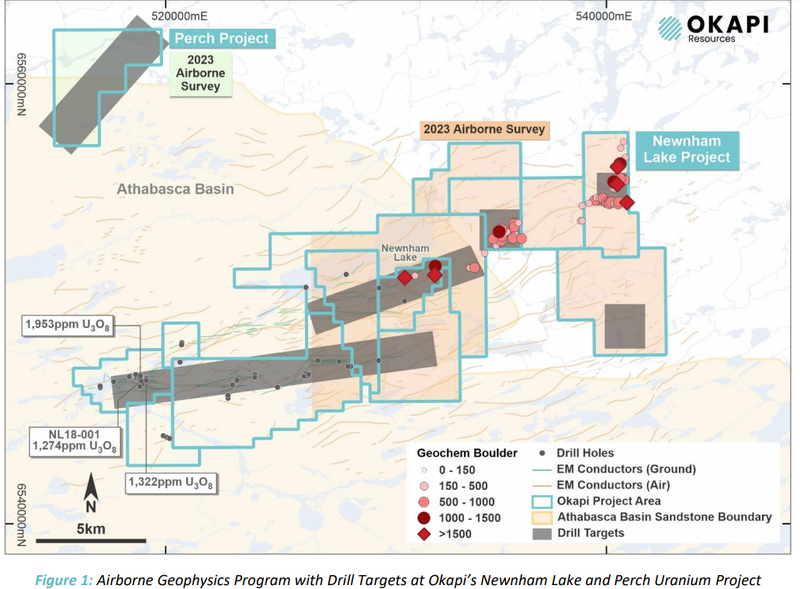 This geophysics program is an important part of OKR's exploration work in Canada and it should help the company home in on the highest priority drill targets.
OKR is planning a ~2500m, 10-15 hole program around the middle of this year.
Historical drilling has already delivered multiple shallow intercepts with grades between 1,000ppm U3O8 and 2,000ppm U3O8 within a 25km conductive trend.
We think that's a promising place to start from, so the goal for OKR is to follow this up and try and find the source of the uranium mineralisation at depth or along strike.
We specifically Invested in OKR for its North American uranium exposure (both its physical assets and its now 19.9% stake in an enrichment technology company), and we think this drilling program will give OKR a decent chance of making a uranium discovery.
A recent headline caught our attention as well: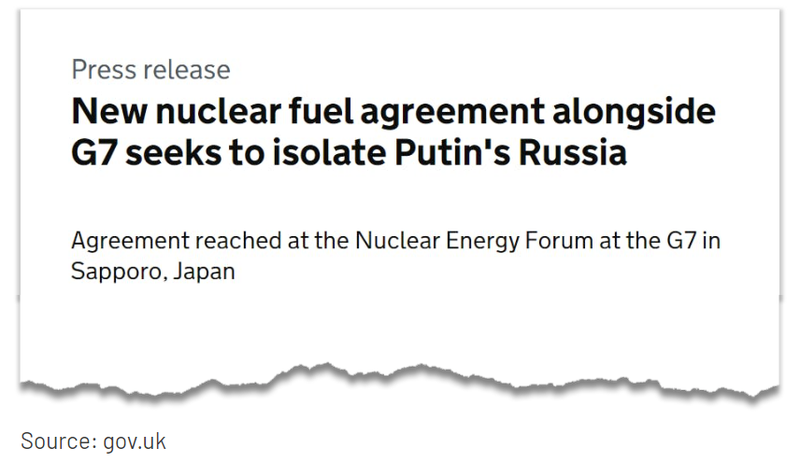 Key takeaways:
UK, US, Canada, Japan and France to form alliance to undermine Russia's grip on nuclear supply chains
Cooperation across uranium extraction, conversion, enrichment, and fabrication
Main point for us: North American uranium assets should benefit, as well as technology from friendly countries such as Australia
For a full rundown of how powerful we think the macro theme is for OKR's North American uranium assets AND the company's uranium enrichment technology investment, read our OKR launch note:
Click here to read the OKR launch note
What's next for OKR?
🔄Drilling at Athabasca Basin
Following geophysics results which are due in Q2 2023, we expect OKR to drill its most promising projects in Canada in the middle of this year.
🔄 Drilling at most advanced project in Colorado
A permit is in place for 18,200m across 60 drill holes - we want to see OKR firm up a timeline for this drilling.
🔄Drilling at second Colorado project
At the Maybell project OKR has engaged a company called BRS Engineering to work over historical data - the company has direct experience at the Maybell Project when it was operating. We'd be looking for a drill program in H2 2023
🔄Progress on enrichment tech
Scientific progress and regulatory approvals aren't linear processes but we are looking for one of the following three things to happen on the enrichment front:
🔲Further validation and extend the enrichment performance (show how well it works)
🔲Achieve continuous operation at bench scale (scale up process)
🔲Regulatory approvals