Investing in Manganese Stocks
Published 19-APR-2023 13:03 P.M.
Why invest in manganese stocks?
Manganese is an increasingly significant battery material for EVs, which has an already established place in the steel industry. By investing in manganese stocks it is possible to capture exposure to either or both of these industries. We Invest in manganese stocks primarily for its value in the EV battery industry.
What is manganese?
Manganese is a hard, brittle, silvery metal and has an array of industrial alloy uses, particularly in making stainless steel as it improves strength and resistance to wear.
Very abundant in the Earth's crust, Manganese is the fourth most used metal in terms of tonnage - there is no substitute for its use in steelmaking.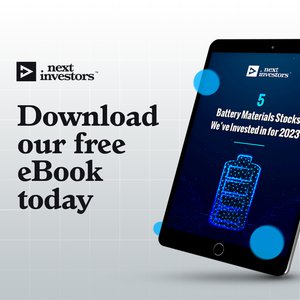 What are manganese's uses in electrification and batteries?
When we talk about manganese we're more interested in the high purity manganese that goes into EV batteries as opposed to the (still important) manganese that goes into the steel making process.
High purity manganese is already used as a cathode material in lithium-ion nickel-manganese-cobalt batteries or NCM batteries, and research has indicated that it increases performance and recharging capabilities.
High-performance NMC Li-ion batteries are being increasingly used in EVs and other energy storage applications .
Beyond that, manganese rich batteries promise to be a major part of the next generation of battery technology.
Below are the various performance metrics for high manganese EV batteries — NMC (nickel-manganese-cobalt), LMFP (lithium-manganese-iron phosphate), Li-Mn-rich (lithium-manganese rich NMC), LNMO (lithium-nickel-manganese oxide) :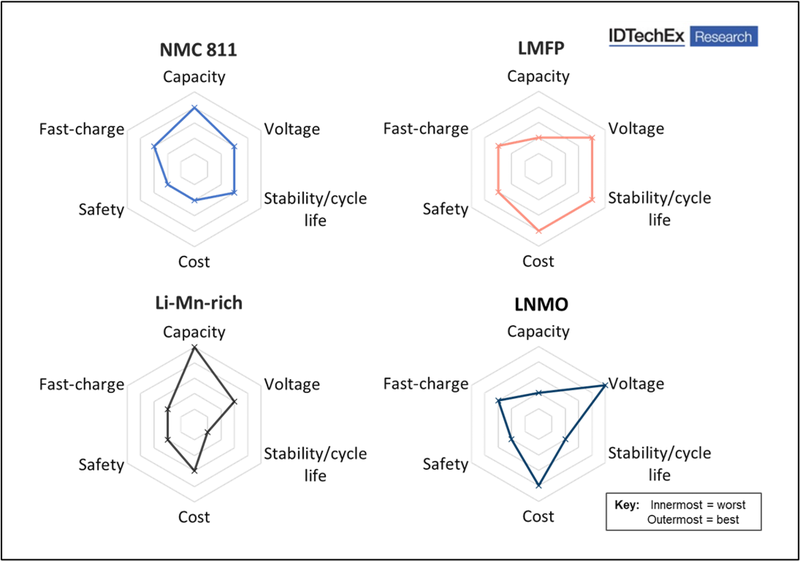 Manganese supply and demand
The world needs to 10x its high purity manganese supply to meet demand by 2030: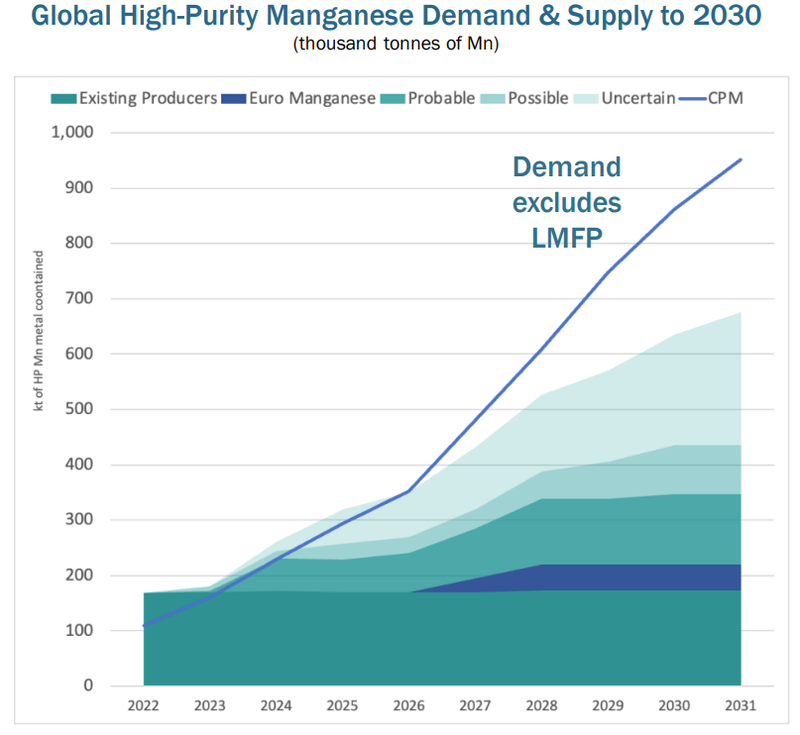 Source: Euro Manganese
We expect the established uses of manganese to collide with emerging uses at some point in the next few years creating a significant increase in demand. Our view here is informed by the fact that manganese reduces costs in battery manufacturing.
This chart shows how the move to higher manganese content could strip out some of the costs for EV manufacturers: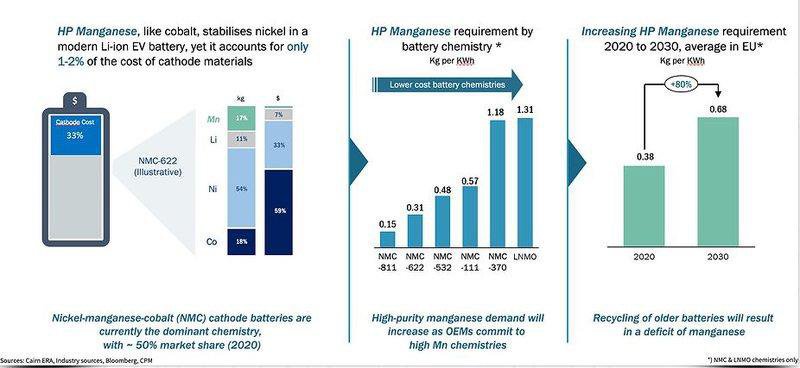 Our view here is informed by the fact that manganese reduces costs in battery manufacturing.
This chart shows how the move to higher manganese content could strip out some of the costs for EV manufacturers:
CPM Group forecast a 30-fold increase in the use of manganese in EV batteries in the 15 years from 2021 to 2036 .
This translates to a forecast deficit in 2031 of 475kt Mn equivalent.
But if battery demand keeps growing as expected and no additional projects come to the market, that deficit could reach 1 million tonnes by 2037.
This is not unrealistic as global car makers including Tesla, Volkswagen, Stellantis, and Renault have each announced moves to batteries with high manganese content.
Again, there's plenty of manganese in the world (around 300 years worth) — just not much capacity to get it up to scratch for EV batteries.
The supply constraint ultimately comes down to high-purity refining capacity.
Manganese geopolitics
Europe currently imports 100% of its manganese requirements with China supplying over 90% of the global high purity manganese market .
So we're particularly interested in high grade and high purity manganese projects whose products can make their way to the European market.
Manganese in the news
In March 2022, Elon Musk announced that Tesla was looking closely at manganese saying -
"I think there's an interesting potential for manganese" - Elon Musk

Global consulting firm McKinsey argued manganese will become a key cathode material in October:

Also in October, Aussie miner South32 announced plans to accelerate development of the first new US manganese mine for decades:

Want to know more?
Claim your free copy of our ebook '5 Battery Materials Stocks We've Invested in for 2023' right now.
Our Next Manganese Stock Investment?
Recognising the huge (and growing) potential on offer for investors in the European electric vehicle and battery metals space, here at Next Investors we are searching for additional ASX-listed companies with exposure to the sector.
We are currently undertaking due diligence on a number of potential portfolio additions.
By claiming your free ebook and subscribing to our (free) mailing list you'll be the first to hear which ASX-listed companies make the cut.
We'll also alert you to any other small cap additions to our portfolio, along with updates on those companies that have already been added to our long term portfolio, including those listed in this document.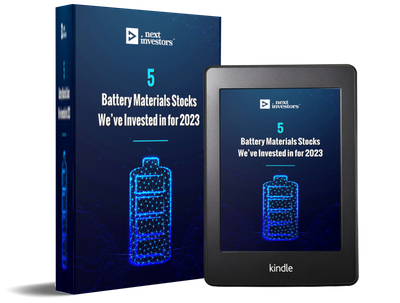 Download the Next Investors "5 Battery Materials Stocks We've Invested in for 2023" ebook and you will:
DISCOVER our best ever Investment which grew 8,225% from our Initial Entry Price. Nestled in the heart of Europe, this company is aiming to become the world's first Zero Carbon Lithium producer. Five offtake deals with major car companies like Stellantis and Volkswagen + a $250M war chest, can you guess who it is?
EXPLORE how this advanced stage project in the Czech Republic could be at the forefront of an Electric Vehicle (EV) battery revolution. Next-gen batteries need this metal. The company is strategically located in Europe in very close proximity to where over 25 EV plants and 30 battery plants will soon be operating.
LEARN how one junior mining company is expanding its discovery of a rare metal in Norway - the majority of the metal comes from a single African country and processing is dominated by China.

---