Purple specs of lithium intersected at lithium/rubidium project
ASX:ARN
Jun 23, 2022
Announcement
---
Investment Memo: ARN 2022
Key Objective #1: Drilling across the company's rubidium/lithium projects
---
This morning our exploration investment Aldoro Resources (ASX: ARN) put out a drilling update for the RC drilling program being run at its lithium/rubidium project in WA (Wyemandoo).
As of today, ARN had completed a total of 26 RC holes for a total of 3,286m down to depths of ~202m. From these drillholes the majority of holes have intersected pegmatites.
Importantly today, ARN confirmed that it has intersected lithium and rubidium with purple lepidolite in the RC rock chips. The images look encouraging but the ultimate determinant of success will be the assay results which will determine just how much lithium ARN has found.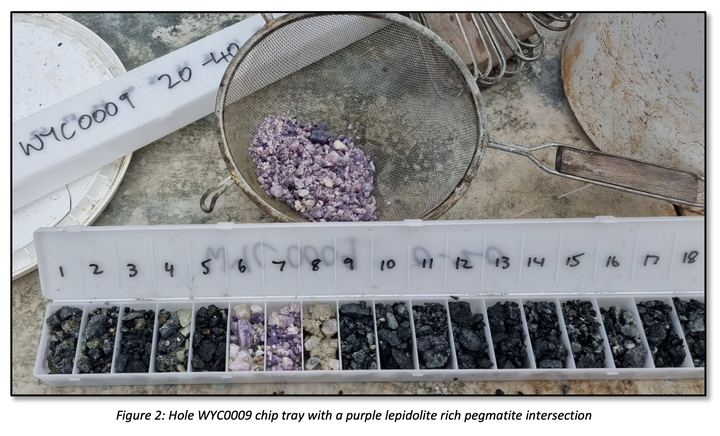 We also note that the intersection is largely lepidolite and not spodumene bearing pegmatites, this will mean the metallurgical testwork results will be important to see. ARN has confirmed that analytical & mineralogical works are ongoing and that results will be released shortly so it will be interesting to see what comes of this.
Off the back of these results, ARN also confirmed that it is currently going through the planning process to increase it's drilling program from ~4,000m to 6,000m of total drilling.
---