ASX Company to Disrupt $916BN Big Pharma Industry?
Published 20-JUL-2015 10:02 A.M.
Hey! Looks like you have stumbled on the section of our website where we have archived articles from our old business model.
In 2019 the original founding team returned to run Next Investors, we changed our business model to only write about stocks we carefully research and are invested in for the long term.
The below articles were written under our previous business model. We have kept these articles online here for your reference.
Our new mission is to build a high performing ASX micro cap investment portfolio and share our research, analysis and investment strategy with our readers.
Click Here to View Latest Articles
The compound 'cannabidiol' (or 'CBD') can relieve convulsions, anxiety, nausea, and short-term memory loss.
Meanwhile another compound, 'tetrahydrocannabinol' (or 'THC') can help alleviate the negative symptoms often associated with chronic and/or terminal diseases.
Combined, these two compounds have been found to be one of the most successful treatments for Multiple Sclerosis pain and spasticity...
Sounds very impressive, and you would think there would be a range of drugs available in the $916BN global pharmaceutical market utilising these very beneficial compounds...
However this is not entirely the case – yet.
Until recently, pharmaceutical companies around the world have been unable to conduct any meaningful R&D on these promising compounds – because they were simply not available in the required quantities from legal sources...
That's because cannabidiol (CBD) and tetrahydrocannabinol (THC) are extracted from the cannabis plant.
The historic legal treatment of the cannabis plant has created a very unique situation in the world of pharmaceuticals and a significant opportunity in 2015.
With laws across the globe opening up with respect to medical cannabis, whoever can capture the market for CBD and THC based products as a first mover, stands to profit significantly...
There is only one pharma company with an FDA approved medical grade cannabis (MGC) product on the market right now. This company is GW Pharmaceuticals, which is listed in the UK and the US, and is capped at $3.5BN – is this just the tip of how big this sector could be?
We have searched the world to find the next competitor to GW Pharmaceuticals to get in at the ground floor. We were surprised to find there is really only a single near term competitor – and it's listed on the ASX...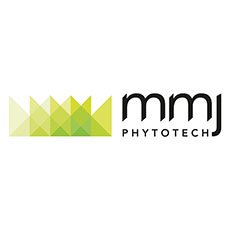 When this company first appeared on our radar in early 2015, it seemed as though they had identified the above mentioned opportunity and assembled all the pieces to turn themselves into a mini GW.
All the pieces but one: A legal and secure source of cannabis to feed the development of a pharmaceutical drug...
That changed in late March when PYL announced that it is merging with final stage MMPR applicant MMJ Bioscience based in B.C. Canada.
This merger is now complete, and the combined entity will be named "MMJ Phytotech", and worth around $40M.
With this final piece to the puzzle, MMJ has begun to execute on its 'Farm to Pharma' strategy whereby it intends to become more like GW in some ways but different and potentially better in others.
They intend to do this by unlocking the value of the entire medical cannabis value chain thereby becoming a self-funding pharmaceutical developer and distributor of cannabinoid "Active Pharmaceutical Ingredient (APIs)" grade compounds to research and pharmaceutical industries.
These APIs can be highly valuable and for CBD are traded at prices upwards of $350,000/kg... you do the maths – this stuff is worth more than gold!
There are key three facets to MMJ's business:
It can cultivate its own strains of CBD and THC, via a legal and secure source;
It can then pharmaceutically process and supply pharma grade bulk and package compounds to the retail and wholesale markets (including other pharmaceutical companies at high margins);
It has it's own in-house R&D team looking at further promising and rare compounds and strains derived from the cannabis plant – providing the blue sky opportunity for this company.
This is a fully integrated pharmaceutical company on the cusp of revenue generation and potentially game changing clinical developments...
For the rest of this article, The Next Biotech is going to run you through this company's strategy step by step.
We'll explain everything you need to know about MMJ and the rapidly expanding global market it operates in.
But first, it's necessary to take a quick history lesson.
Why were pharmaceutical companies banned from researching CBD and THC compounds?
After being used worldwide for centuries, cannabis was targeted heavily in the US in the 1930s, ostensibly for its mood altering effects and contribution to the moral decay of society.
It is now known that the true motivation behind this campaign was due to the threat hemp posed to cotton and other established crops used in fabrics, ropes, paper etc. due to its superior qualities as a base material for these goods.
In addition to preventing the use of hemp as a superior fabric, this prevented the development of an industry utilising the wide-ranging health benefits of both CBD and THC, which are the cannabis plant's two most prevalent active ingredients.
Today though, things are beginning to change, governments around the world are now opening their eyes to the benefits of medicinal cannabis and its naturally occurring and very medicinally-promising active ingredients like CBD and THC. And fast moving companies like MMJ are front and centre to profit from these changes in legislation.
Now, as CBD and THC research was paused over the past century or so, at the same time the wider pharmaceutical industry grew and grew, and today stands at $916BN globally.
Traditionally, pharmaceutical companies made money by exhausting many of the "cherry picking" opportunities of copying nature in the development of new drugs, and once that was done, the industry moved to a novel molecule-based model.
This model was lucrative as it greatly enhanced the companies' ability to protect, patent, and profit. It also removed, what is now known as, Big Pharma's interest and incentive in the pursuit of naturally occurring molecules regardless of their potential medicinal impact.
In summary, the opportunity that has come together today for MMJ is very simple:
THC, CBD and other cannabinoids have been used for 1,000s of years – people know they are effective for pain management and other issues when consumed in small amounts;
Recent studies show exceedingly promising therapeutic potential of these cannabinoids, particularly CBD, in the potential treatment of devastating diseases such as Alzheimer's and cancer;
Big Pharma is not as interested due to inability to protect, patent and profit;
Legal sources of cannabis to feed the drug development process do not exist in any meaningful amount.
Now against that backdrop, let's take a look at MMJ's position and value chain.
MMJ's "Farm to Pharma" strategy
MMJ is not like your typical medical marijuana company – its not interested in simply growing cannabis and selling it – it's inserting its products into the pharmaceutical industry and plans to sell to R&D and other pharmaceutical companies.
Back in January, PhytoTech debuted on the ASX with an oversubscribed IPO that brought in $5.9M cash – a promising reflection of market interest.
At the time, the company had a two-stream business plan to develop and manufacture innovative products that administer Medicinal Grade Cannabis and also grow and supply of unique strains of legal CBD and THC for therapeutic uses.
But it's now developing a much more comprehensive medical cannabis business model, where it can grow, sell and develop its own products all in house.
This has all been made possible by two major developments – a merger now finalised with a Canadian MGC company called MMJ Bioscience Inc. (MMJ), and the creation of Phytotech Therapeutics Israel.
MMJ Biosciences owns United Greenies and Satipharm – and you can see in the graphics below which sectors of the business do what: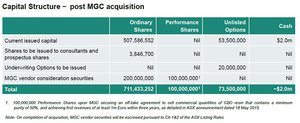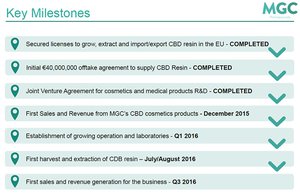 Source: MMJ PhytoTech Ltd
Through innovative scientific and agricultural approaches, MMJ has developed a vertically integrated operation that spans every aspect of maximising the benefits of compounds found in the cannabis plant.
Under one banner, MMJ grows strains of the medical cannabis plant, extracts the active ingredients and turns them into products that can be sold and consumed where legal. It also sews up all the Intellectual Property and legal processes that go with it.
It calls this full spectrum business strategy "Farm to Pharma":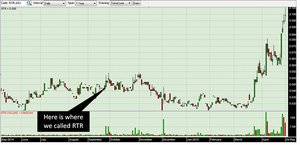 Source: MMJ PhytoTech Ltd
For more details on the merger, check out this interview with Andreas Gedeon, who will take on the role of MD of the newly merged MMJ PhytoTech, on Sky News:
MMJ is an established holding and investment company, specialising in Medicinal Grade Cannabis growing operations which gives it a steady stream of raw input for pharmaceutical applications, and product development for the emerging global CBD and THC market.
Its subsidiaries are United Greeneries – a Canadian cannabis plant grower, and Satipharm – a Swiss Nutraceutical manufacturer that's developed a CBD food supplement pill on sale right now called Sativol.

Source: MMJ PhytoTech Ltd
Meanwhile, Phytotech Therapeutics Israel was created to capitalise on the company's existing working relationship with the Yissum Institute of Israel, the commercialisation arm of the Hebrew University.
This arrangement is developing a range of delivery systems for commercial sale, including a buccal patch to be placed inside the mouth, and a nasal inhaler.
All of these MGC assets will now come under MMJ's banner and give it a global presence: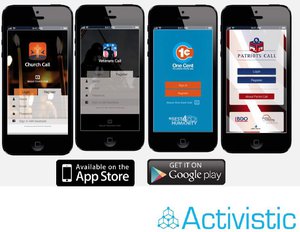 Source: MMJ PhytoTech Ltd
MMJ can grow its own cannabis plants, extract the vital ingredients that offer a range of health benefits, sell cutting edge treatment products, all while developing new strains for sale and licensing and developing Intellectual Property expertise.
The key overall point of this strategy is demonstrated in this graph: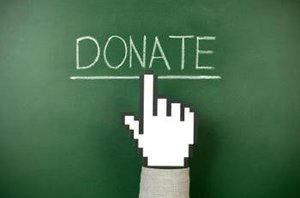 Source: MMJ PhytoTech Ltd
MMJ can tackle cultivation, pharmaceutical processing and clinical development – each aspect of the business having its own challenges and advantages.
For example, the regulatory burden of clinical development is the highest of the lot, but its profit margins are equal to the effort.
Compare that to growing where regulations are still a high burden, however margins are much lower.
Leveraging off its strengths in all three aspects, MMJ can develop complementary assets and strategies – it is not limited to just one product or skill set.
And this is the blue sky pathway: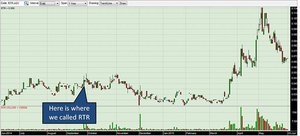 Source: MMJ PhytoTech Ltd
All eight public Limited Partners (LP) groups growing and selling medical cannabis products in Canada have a combined value of A$422M.
Compare that to GW Pharmaceuticals, a fully integrated medical cannabis company that – just like MMJ – that covers the full spectrum of the cannabis industry.
It's capped at $3.5 billion – worth 8 times more than the 8 public LPs put together!
Now, GW Pharmaceuticals have much more advanced products than MMJ, however what is clear is that the Farm to Pharma strategy being pursued by MMJ is worth going after.
The other thing that is clear is that in the small pool of comparable companies that exists: i.e. companies that are in a fully legitimate and legal pursuit of unlocking the true medicinal value of cannabis, and are also operating with actual cultivation segments to their business in a fully legal manner; MMJ is far more similar to GW Pharmaceuticals than it is to the other 8 public companies who cultivate medical marijuana.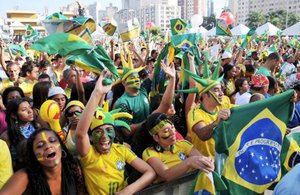 Source: MMJ PhytoTech Ltd
Now, let's run through each of MMJ's Farm to Pharma components in more detail...
MMJ's greenhouse effect
MMJ is now in a position to grow as much as twelve tonnes – yes, twelve tonnes – of cannabis plant every year, which allows it to funnel significant quantities of CBD and THC into its high margin pharmaceutical products. Here's why:


Source: MMJ PhytoTech Ltd
The first row of pictures above is of MMJ's Duncan Facility in British Colombia, Canada (in the final stages of being granted a licence to grow Medical Grade Cannabis). The second row shows the Lucky Lake Facility in Saskatchewan, Canada (in the preliminary stages of the licence application process to grow Medical Grade Cannabis).
Both of these state-of-the-art facilities form the cannabis plant growing heart of MMJ – between them they can grow up to 12 tonnes of the plant per year.
The money isn't in growing and selling the plant – the money is cultivating unique strains of CBD and THC, and selling that to other growers or pharmaceutical companies.
For example, as we mentioned earlier, Active Pharmaceutical Ingredient (API) grade compounds are products that other pharmaceutical companies buy – these are highly valuable and are traded at prices upwards of $350,000/kg...
Both MMJ's growing facilities have significant space for expansion to keep pace with MMJ's global activities.
A key advantage for MMJ with these facilities is that they are in Canada – which has the world's most comprehensive federal level legal framework for Medical Grade Cannabis growing, called The Marihuana for Medical Purposes Regulations, or MMPR .
Getting an MMPR license to grow Medical Grade Cannabis is not easy – it's a long and often expensive process.
Getting an MMPR license means you can grow and sell CBD and THC strains.
MMJ has applied for MMPR licenses for both the Duncan and Lucky Lake Facility.
The approval for Duncan is expected to come through any day now, meaning MMJ can begin cultivating CBD and THC strains that it can sell. The entire place has just been given a $2.2M refit and received a "Confirmation of Readiness" letter from Health Canada.
With its CBD and THC supply secured via growing cannabis plants, MMJ is also developing strategic alliances with other medical cannabis companies around the world to acquire sophisticated genetic plant strains so it can become a leading grower and supplier of advanced strains for sale to the global market.
Cannabis strains can be developed with unique characteristics that make them suited to the treatment of different types of medical conditions, giving MMJ yet another edge in the sector.
And when it comes time for MMJ's first in-house harvest, its crops will have a huge array of uses ready made for them...
The world's first CBD pill
This is Sativol – the world's first cannabidiol (CBD) pill:

Source: MMJ PhytoTech Ltd
Sativol harnesses CBD to create a food supplement based on hemp flowers, and was developed by MMJ's subsidiary Satipharm, all of which are now under MMJ's umbrella.
The Sativol pill is produced under what is called a Good Manufacturing Practice (or GMP) Quality Control Process. Amongst other things, this means the pill is derived from raw materials grown in controlled conditions, resulting in a consistent strain of hemp – compared to other supplements sold in Europe that are not.
The Sativol pill complies with all regulations, including food safety regulations, and can be legally marketed in any country where CBD is not listed as a controlled substance.
The pills are in production right now and are set to hit the shelves in Europe imminently – meaning immediate revenues can flow into MMJ.
This pill is unique. No other company in the world (can you believe it, none!) are currently developing and selling a GMP CBD pill of this standard, giving MMJ a strong first mover advantage.
The demand is there – all MMJ needs to do is now supply this pill into the market. It sounds easy because they have already done the hard work. It will take any other competitor 3 to 5 years to catch up!
And CBD pills aren't the only thing MMJ is putting onto the market...
MMJ's product pipeline
MMJ has recently signed a Heads of Agreement with Canigma A.L Ltd, to license, develop and commercialise a capsule based device to administer doses of MGC to users.
The device is based on an all-in-one product, with ready to use CBD capsules, kind of like Nespresso coffee capsules!
The capsule is intended to provide minimal contact between the consumer and the raw material, and will be focused on increasing the therapeutic efficiency through conduction and convection heating technologies.
Medical practitioners will be able to provide prescriptions based on capsules that have a defined ratio of THC and CBD, and will have better control over the dosage.
Again, this is where MMJ's Farm to Pharma advantage comes to the fore – it can grow specific strains of CBD and THC at its Canadian facilities, tailor making the products from the ground up.
The Yissum Institute is also working with MMJ to develop what's known as a buccal patch – a small device inserted into the cheek to slowly releases a dose of CBD.
In another development, MMJ is also working on an oral capsule for the treatment of pain and spasticity of Multiple Sclerosis.
This work is being done in partnership between Phytotech Therapeutics Israel and Yissum Research Development Company.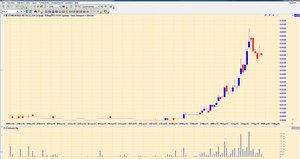 Source: MMJ PhytoTech Ltd
Multiple Sclerosis is a disabling lifelong disease that attacks the central nervous system. It affects more than 1.2 million people worldwide and spasticity is one of the most common and most disabling symptoms, affecting up to 84% of patients.
One of the most successful treatments for Multiple Sclerosis pain and spasticity was found to be the use of a safe and tolerable combination of THC and CBD as 1:1 ratio, exactly what MMJ's oral capsule will have.
The capsule has now advanced to clinical trials , which are expected to commence in Q4 of 2015.
Cannabis can be legal – and profitable
As we explained earlier, social pressures led the US to ban the cannabis plant it in the early 1900s, and countries around the world followed. Sure enough, the medical benefits of the cannabis plant were forgotten, and it became notorious as a recreational drug.
But in the United States, Canada, Europe, Israel and parts of South America, cannabis is reentering the legal realm as a legitimate medicinal product.
Studies have found the cannabis plant, via its active ingredients CBD and THC to have greater pain relieving effects than regular medicines and so the green leafed plant is making a big comeback, both medically and socially.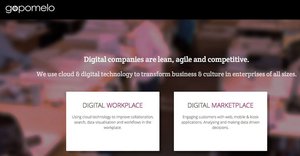 Source: MMJ PhytoTech Ltd
The primary markets for medical marijuana products right now are Canada – predicted to rise to C$0.6BN by 2018 – and the USA, where it's predicted to rise in value to over $10BN by 2018.
But those markets are small fry compared to the bigger picture that MMJ are focused on – getting its products into the pharmaceutical and nutraceutical markets – worth over a trillion dollars put together...
Fast-forward a few years and there could be a range of MMJ products in your local pharmacy...
This is why The Next Biotech is backing MMJ and its total domination strategy – there is a growing market for its CBD and THC products and it's got the firepower to tackle every nook and cranny for making money from them.
Next up for MMJ
With the merger now complete, MMJ is in the driver's seat to accelerate its plans to deliver its Farm to Pharma strategy to the world.
It has the ability now to grow significant amounts of its own tailor made CBD and THC, develop its own products such as the Sativol CBD pill, and tap into the growing demand for the active ingredients of the cannabis plant around the world.
In the coming months we should see first revenues from the sale and distribution of Sativol, the advancement of clinical trials for the oral capsule to fight MS, and the advancement of the buccal patch system.
We'll also be waiting for the final MMPR approval for MMJ's Duncan Facility for cannabis plant growing in Canada – which could be a significant price catalyst for the company, as it will affirm its ability to produce its own supply of CBD and THC.
All of this lays a solid foundation for MMJ to continue to innovate and develop new products for the global pharmaceutical and neutraceutical markets.
It's all coming together for MMJ, and at The Next Biotech we're in for the ride.
The world is changing – the cannabis plant and its active ingredients are becoming legal more and more, and MMJ is positioning itself to ride this wave...
---