More pegmatites mapped - drilling to start next week
ASX:RAS
Sep 29, 2022
Announcement
Investment Memo: RAS IM-2022
Objective 1: Complete due diligence on NT lithium project

---
Earlier this week our junior exploration Investment Ragusa Minerals (ASX: RAS) put out an update on its lithium projects in the Northern Territory next door to Core Lithium (capped at $1.9BN) and Lithium Plus (capped at $57M).
In the announcement RAS confirmed that:
Drilling works would commence next week
More outcropping pegmatites have been mapped with the latest round of rock chip samples returning lithium grades as high as 2.48% lithium.
Going into its first drilling program at its NT lithium project RAS is trading at a market cap of $45.8M.
We think the difference in market caps is mainly due to RAS's project being at a much earlier stage than its neighbours':
Core Lithium is progressing its JORC 18.9 million tonne lithium resource into production.
Lithium Plus has a historical discovery intercept of 12m with lithium grades of 1.42%.
RAS is yet to drill its project and is some time off from defining a JORC resource.
RAS on the other hand has historical rock chip sampling results which returned peak lithium grades of 8.03% lithium and 23.1g/t gold.
More importantly, RAS has also confirmed spodumene bearing pegmatites inside its project area — this is important because spodumene is the host rock for most of the lithium produced today.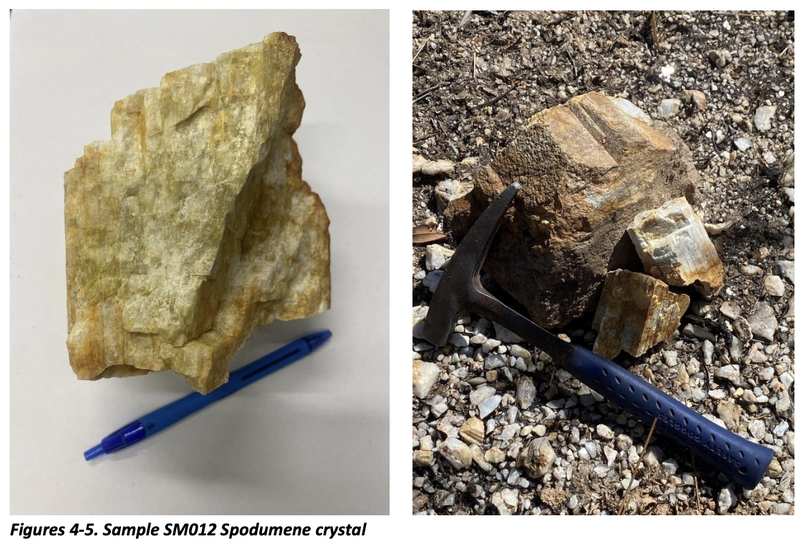 We are backing RAS's MD Jerko Zuvela to do what he did with now $665M capped lithium developer Argosy Minerals, and take RAS's project from an exploration prospect into a commercially viable lithium discovery.
We covered all of this in our last RAS note which you can read here: Ragusa Minerals Rises
---