Drilling completed at Quinchia, focus now squarely on PEA
ASX:LCL
Sep 27, 2022
Announcement
Investment Memo: LCL IM-2022

---
Earlier today our gold Investment Los Cerros (ASX:LCL) announced that it had finally wrapped up its 80 hole, 37,000m drilling campaign at the Quinchia Gold Project, Colombia, which currently contains Mineral Resources of 2.6Moz @ 1.02 g/t Au.
The final hole QMDH61 targeted the depths of the Miraflores deposit, and was following on from encouraging results from two previous, very deep holes that suggested gold mineralisation could extend beyond the current shallower resource that hosts ~877k ounces gold.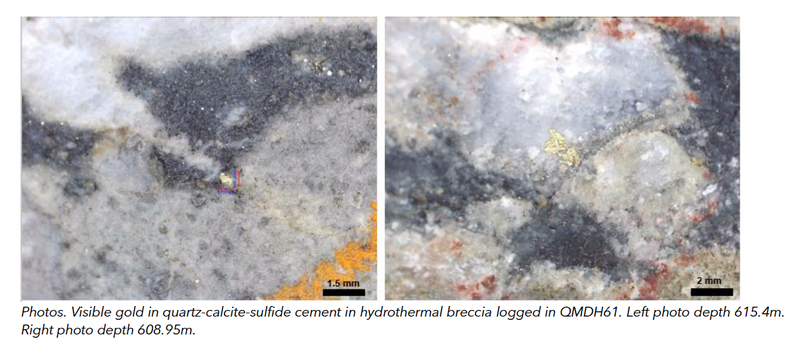 Whilst most of the gold encountered in this drill hole was low grade, it did confirm further mineralised depth extensions. Of real interest is that a high-grade intersection of 1.7 meters at 26.6g/t Au was encountered as a depth extension of the vein 880 ore shoot (which is the principal ore shoot within the current Miraflores Resource), about 70m below the existing resource envelope. This shoot remains open at depth and raises the possibility of another deeper high grade gold zone (boiling zone).
We suspect that this will be investigated following planning for the next drilling campaigns.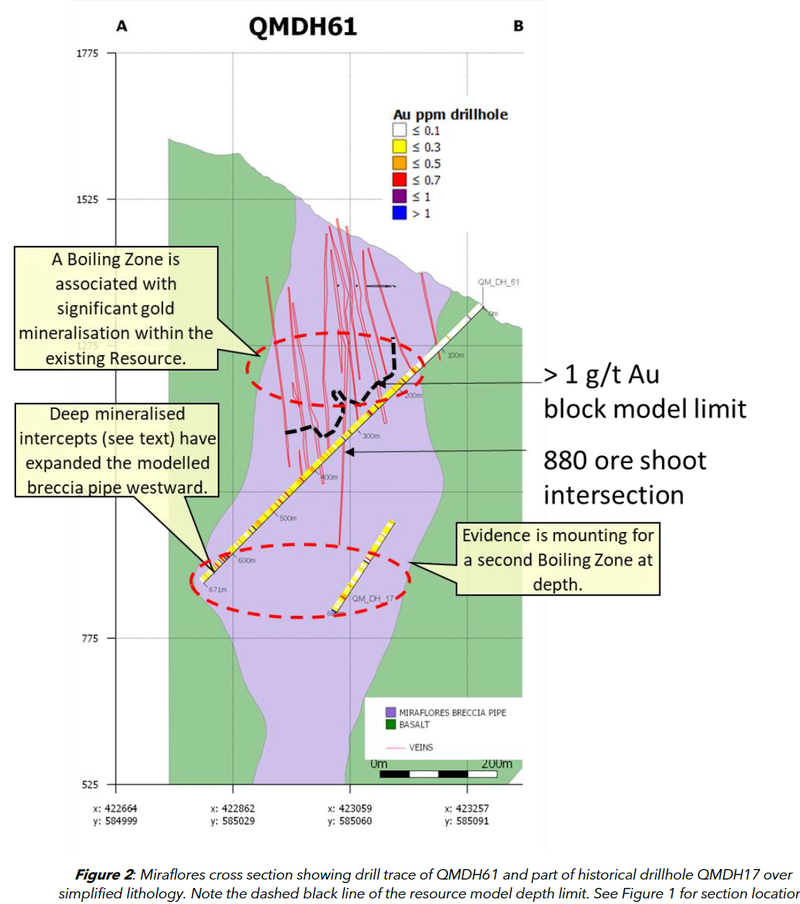 With the rigs off, now the focus is squarely on completing the Preliminary Economic Assessment (PEA - akin to a scoping study) of Quinchia. Leading Australian engineering group Ausenco has been appointed to progress the PEA, which we expect to be ready by year-end.
We note that LCL maintained a healthy cash balance of over $14 million cash at June 30 2022.
For our detailed take on LCL and what we would like to see the company accomplish in 2022, here is our Investment Memo.
---