Gas pilot production program update
ASX:EXR
Sep 29, 2022
Announcement
Investment Memo: EXR IM-2022
Objective 1: Pilot production program at the gas project

---
Yesterday morning our 2019 Energy Pick Of The Year Elixir Energy (ASX: EXR) put out an update on its pilot production program at its Mongolian coalbed methane (CBM) gas project.
EXR confirmed the following:
The first (Nomgon-9) production well has been drilled and completed.
The second (Nomgon-8) production well is expected to be spudded later this week.
The first production well intercepted ~55 metres of coal inside the primary target zone that EXR drilled into.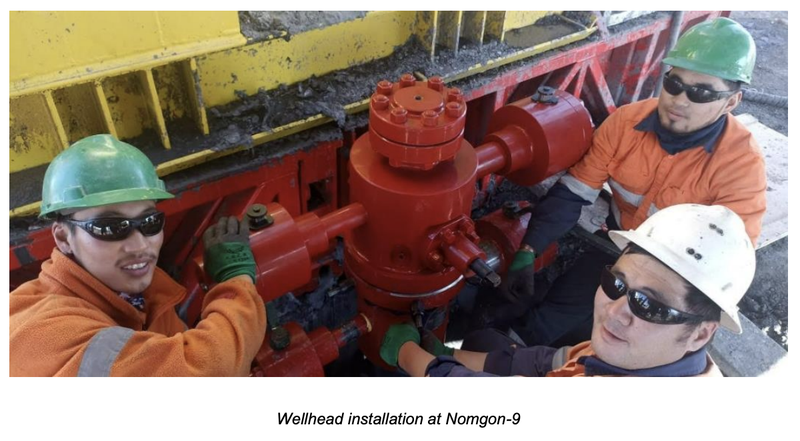 That same rig will now drill the second well and EXR expects to have both wells operational and pumping fluids in around a month.
This comes as welcome news to us as the maiden pilot production program was a key objective that we wanted to see EXR achieve this year, as per our Investment Memo.
The pilot production test is expected to run for up to six months after commencement and is ultimately aiming to provide a proof of concept for the commercial development of EXR's project.
To see more on the project, check out EXR's latest investor presentation by clicking on the image below.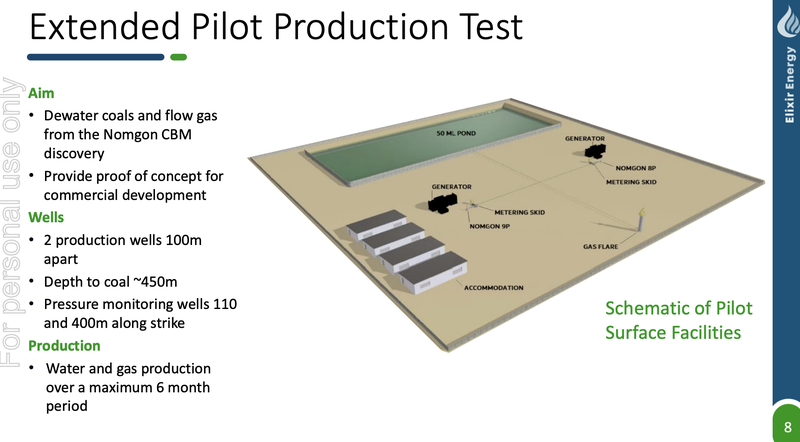 ---