Energy Transition Metal Stocks
Investing in energy transition metals promises to be one of the most powerful investment themes of the decade, and to date, our best investments have been in this space.
The most well known energy transition metals are 'battery metals' which are the critical inputs for electric vehicles and large-scale battery storage systems.
But there are many other materials critical for a transition to a low-carbon economy that are important.
Consulting group McKinsey put together this list, and we have highlighted our exposure below: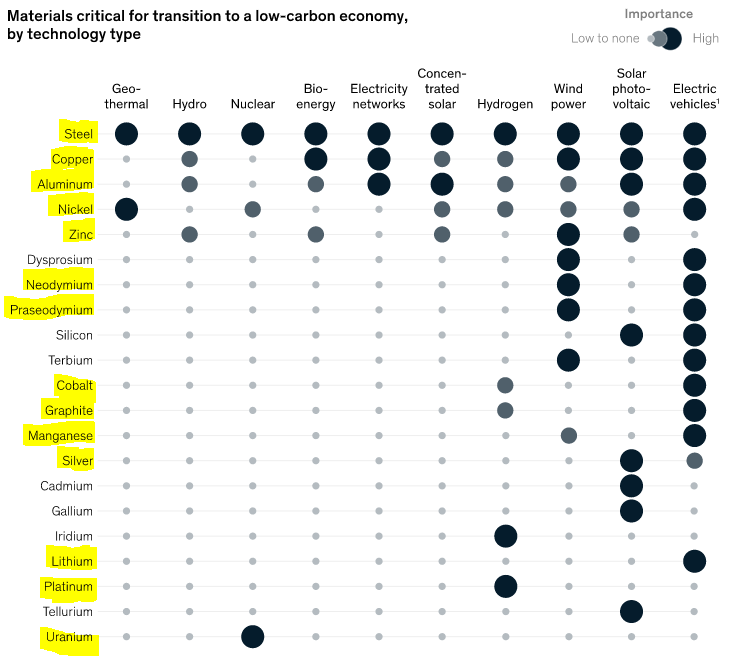 Securing these minerals is essential for governments to meet their lofty carbon reduction ambitions by 2050, and the 'race is on' to secure these minerals locally.
In this section you'll learn more about the transition towards the low-carbon economy, the importance of local supply chains and a bit more about each individual mineral and how it supports this transition.
---
Learn about Energy Transition Metal Stocks
No articles have been published for this thematic.
---